Your Summer Hair Survival Guide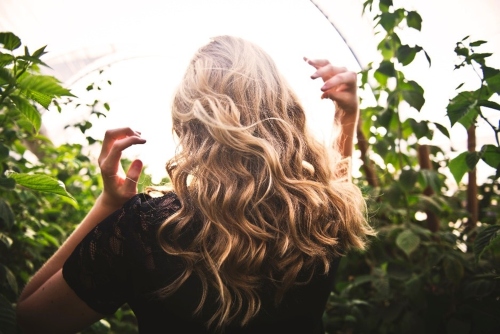 As the sun shines brighter and the temperatures rise, it's time to revamp your hair care routine to ensure your locks stay healthy, vibrant, and protected throughout the summer season.
At Merritts for Hair, we understand the unique challenges that summer poses to your hair. Excessive sun exposure, humidity, chlorine, and saltwater can all wreak havoc on your tresses, leaving them dry, damaged, and lacklustre. But worry not! We've got you covered with our expert tips and top-notch products to help you maintain gorgeous hair all summer long.
Today, we're sharing advice on shielding your hair from harmful UV rays, combating frizz and humidity, and restoring moisture after days spent by the pool or at the beach. So, whether you're dealing with curly, straight, coloured, or natural hair, our tips are tailored to suit all hair types and textures.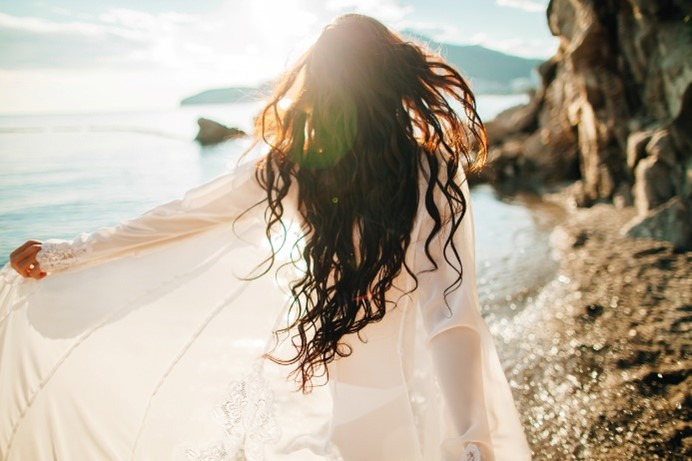 Should Your Haircare Routine Change During Summer?
The short answer is yes, absolutely! Your haircare routine should indeed undergo some changes during the summer months.
Start by looking at the products you're currently using on your locks and the ingredients they include. Are there any UV protectants? Deep moisturising components? If not, it's time to get your hands on some high-quality salon hair products and give your hair the treatment it needs to thrive in the hotter weather.
By making small adjustments and using products specifically designed to address summer hair challenges, you can maintain healthy, beautiful hair throughout the season. Let's take a look in a little more detail about the types of products recommended for summer.
SPF for Your Locks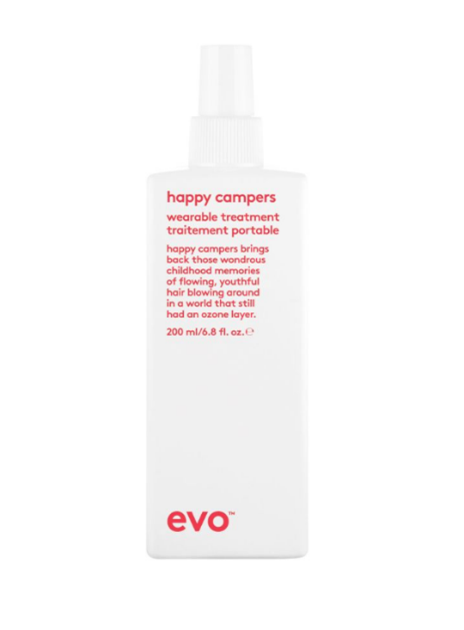 Although SPF is commonly associated with sunscreens and skin care, it is also highly beneficial for your hair, especially during the summer when it's exposed to increased sunlight. Hair SPF products are designed to protect your hair from the damaging effects of UV radiation, which can cause:
Hair colour fading
Dryness
Brittleness
Thinning
Hair SPF products typically come in sprays, serums, or leave-in treatments that you can apply to your hair before sun exposure. For example, pictured right is the Evo Happy Campers Wearable Treatment, an incredible lightweight moisturising spray with sun protection to help keep your hair safe from UV rays.
Protecting Your Hair Against Humidity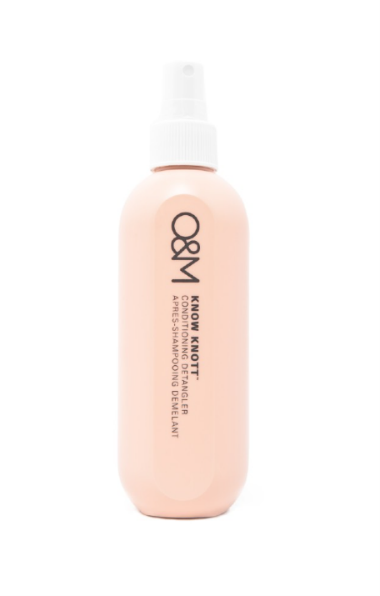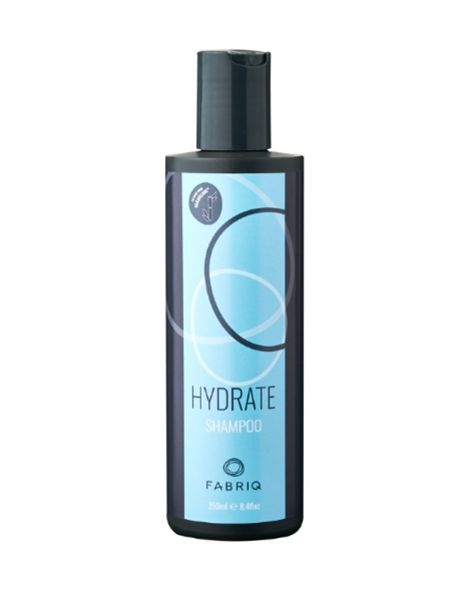 Humidity can cause unruly frizz and disrupt your carefully styled hair, so to combat this, it's crucial to prioritise hydration and sealing the hair cuticles.
Start with a hydrating shampoo to maintain moisture levels in your hair, such as the Fabriq Hydrate Shampoo, pictured left. This shampoo is designed to lock in moisture and leave your hair feeling nourished and looking glossy, even in high humidity.
Once washed, the next step is treating your hair with anti-frizz products. Pictured right is the O&M Know Knott, which hydrates the hair leaving it glossy and knot-free. This product was created to withstand the Australian dessert, so you can rest assured it's suitable for keeping your hair protected in the humidity.
The Importance of Hydration
Proper hydration for your hair during the summer is vital for multiple reasons. For example, it helps combat dryness caused by increased sun exposure and outdoor activities, preventing brittleness and breakage.
Well-hydrated hair also protects against harmful UV rays, shielding your hair from sun damage. Your hair is less also prone to frizz when properly hydrated, as it is more resistant to absorbing excess moisture from the air.
Maintaining proper hydration enhances overall hair health by nourishing the follicles and promoting strength and elasticity. You can keep your hair soft, supple, and resilient throughout the summer by prioritising hydration.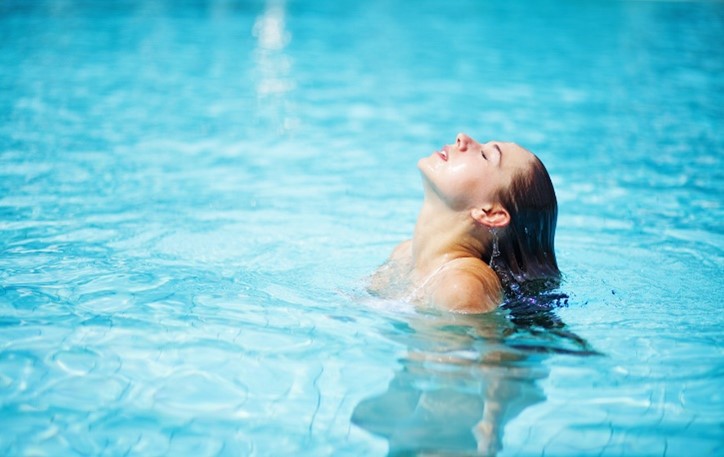 Swim and Sea Care
If you're lucky enough to be jetting across the globe on holiday to a sunny beach somewhere hot, then prioritising swim and sea hair care is essential. Chlorine from pools and saltwater from the sea can have damaging effects on your hair if not properly cared for. Here are some important tips for swim and sea care to protect your hair:
Rinse before swimming. This helps minimise chlorinated or saltwater absorption, as hair strands can only absorb a limited amount of water.
Wear a swim cap. Using a swim cap creates a barrier between your hair and the water, minimising direct contact and reducing the amount of chlorine or salt water that comes into contact with your hair.
Protect with a leave-in conditioner. These products create a protective layer on your hair, helping to prevent chlorine or saltwater from penetrating the hair shaft.
Taking proactive steps like these to protect and care for your hair ensures it remains healthy, vibrant, and ready to withstand your summer water adventures.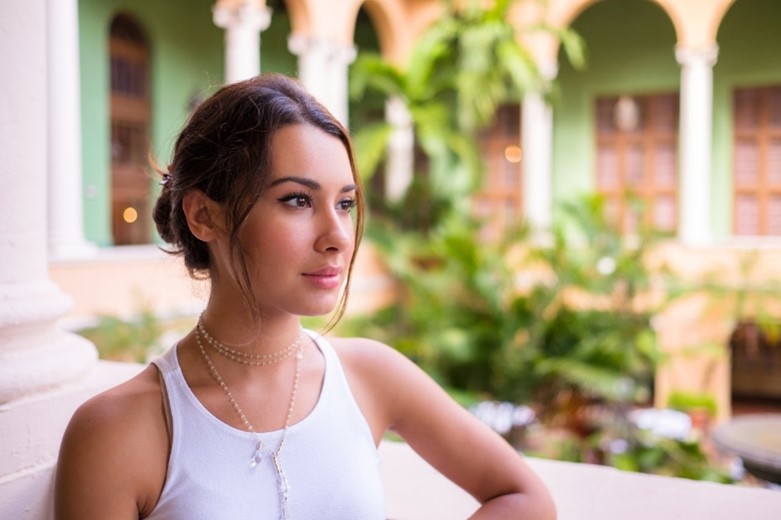 Summer Hairstyles to Take You From Day to Night
As hair styling experts, we're always looking for new ways to style our hair, and as summer approaches, we understand that many of you are feeling the same. Whether you're a guest at a wedding, attending a BBQ, or heading out for afternoon drinks that will most likely turn into a night out, versatility is key.
For example, a sleek bun is one of our favourite summer hairstyles to take us from day to night. This versatile look is suitable for any occasion, and achieving the coveted summer look is a breeze: simply part your hair in the middle and brush it back towards the nape of your neck. Wrap the hair around and secure it with bobbles and grips.
The best part? You can rock this style regardless of where you are in your hair wash routine, whether day one or day five. Just brush in some professional dry shampoo to refresh your hair, and use generous amounts of hair styling gel to tame any flyaways and achieve that sleek finish. With minimal effort, you'll be ready to go and rock the stylish, sleek bun look everyone is recreating this summer.
See, getting your hair summer-ready is easy, especially with the help of Merritts for Hair. You can get your hands on all-things-summer-hair from our website, including all the products mentioned above.
Start shopping today and discover the difference professional hair products make to your hair.