Must-Have Products and Tips for Wedding Hair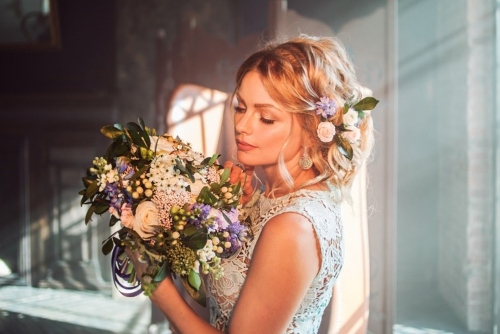 It's officially wedding season, and while you may have the venue booked and the dress ordered, have you planned your hair for the big day? When it comes to wedding hair, the small details make a significant difference, so you'll need salon-quality products that will go the distance and provide a style that will last from pictures with your bridesmaids in the morning to working the dancefloor at night.
Amongst everything else to plan as a bride-to-be, you may be a little stressed at the thought of planning your wedding hair, which is why the experts here at Merritts for Hair are here to help. So, in this blog, we'll provide our favourite hair products for your special day, as well as some top tips to ensure your 'do stays looking picture-perfect all day long.
Wedding Day Pre-Wash and Preparation
If you're leaving your hair down on the big day, you'll need to start the styling process with clean hair. First, we'd recommend washing with a sulfate-free formula that cleans without stripping moisture, such as the Neal and Wolf Cleanse and Treat Duo.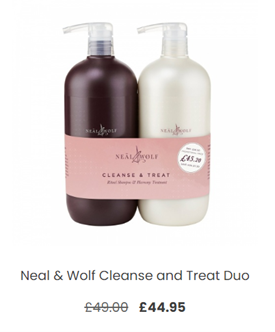 These products provide a luxurious, rich treatment that transforms dry and dehydrated locks into stunning, shiny, healthy hair, perfect for your wedding day. Both products in the set are sulfate-free, paraben-free, DEA-free, and most importantly, cruelty-free, and is one of the best treatment duos on the market.
Alternatively, if you're looking for a salon-quality leave-in conditioner to use alongside your favourite shampoo, you've come to the right place. Our professional leave-in conditioners will prepare your hair for whatever style you decide for your wedding day by giving your locks an extra dose of revitalising ingredients. For example, our Semi Di Lino Moisture Nutritive Leave-In Conditioner from Alfaparf moisturises and nourishes your hair without being heavy or weighing it down. With honey and flaxseed extracts, your hair will be left shiny, soft, smooth, and tangle-free.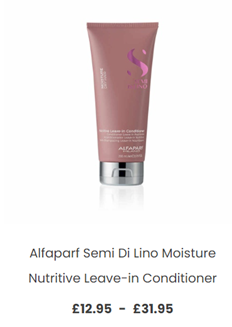 Styling On the Big Day
When it comes to styling on the morning of your wedding, you may be planning to hire a hairdresser, but a great way to cut costs and ensure you love your 'do is to style yourself. As well as money savings, this is a great way to help you re-create your wedding hair on special occasions in the future, such as your anniversary, as you'll have everything you need ready to go.
However, to do this, you must have the right collection of products. Firstly, let's talk heat protectants. When thinking about heat protection, different products will give you different results. If you plan on having your hair curled or styled with heat tools or tongs, please ensure you protect your hair from damage.
At the top of our list is the Alfaparf Style Stories Thermal Protector, which is an ultra-fine spray with a light, fresh fragrance that protects your hair up to 230°.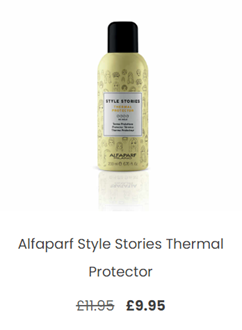 A professional heat protectant spray guards your hair against the harmful effects of heat and styling tools. To apply, simply spray onto pre-shampooed and towel-dried hair before using heated tools. You can also use this handy spray to refresh your style by applying a light spray and re-drying if you need a top-up partway through the day.
When it comes to adding texture and giving yourself that voluminous WOW factor, the Alfaparf Style Stories Texturising Dry Shampoo is fabulous at absorbing excess grease and oiliness from your hair, giving you that extra day or two with your style. It even absorbs excess styling products to give you a lighter feel to your hair. With a light tropical fragrance and a very fine spray, you can be confident of no white residue and all-day freshness.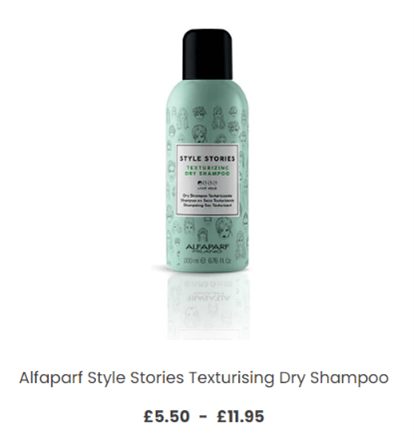 Set your Style with Finishing Sprays and Hairspray
Your wedding is a long day, and the cameras don't stop snapping until late into the night, so you'll want to make sure that your hair stays fresh and picture-ready at every stage of the big day. As hairstyling experts, we have found that the best way to do this is to add the final touches of finishing sprays and hairsprays and top up whenever needed.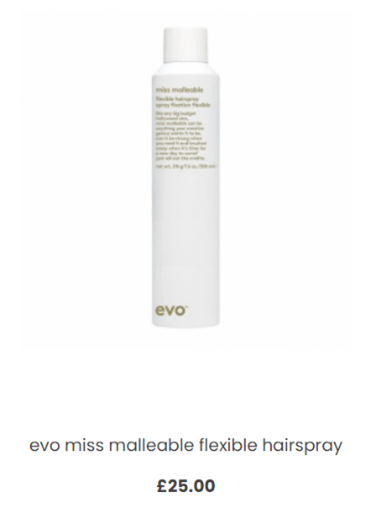 EVO's Miss Malleable is a flexible, strong-hold hairspray that builds style and finishes off your hairstyle with a lasting hold. Use it for specific areas for support and control, or evenly spray it onto your finished hairstyle for general hold.
Our Top 3 Wedding Hair Tips
Understandably, as a bride-to-be, you have a lot on your plate, so we're here to help you get organised and perfect your 'do with our top three tips for wedding hair; let's take a look.
Plan ahead. Bridal hair should be planned well in advance to ensure that the style you want is achievable and looks great on your big day. Consider your dress style, face shape, hair texture, and length when choosing your bridal look. Additionally, whether you're hiring a stylist or doing your own hair, schedule a trial run several weeks before the wedding to ensure you are happy with the results.
Use the right products. Using the right products can help keep your hair looking beautiful and in place throughout the day, and we hope our selection of recommended hair styling products has helped you choose which you'll be using.
Dry shampoo is your best friend. Hair that's too clean won't hold your bridal 'do very well. We recommend washing and blow-drying your hair the night before, then spritz with dry shampoo immediately afterwards. The dry shampoo will create a thin layer on your hair to absorb oil, which prevents your hair from becoming oily and is also great for adding extra volume!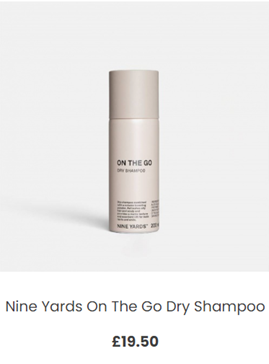 One of our favourites is the Nine Yards On-the-Go Dry Shampoo, which cleans your hair while giving it a light texture. It gives fine, limp hair added fullness and makes it appear thicker, allowing you to have voluminous, textured, and fresh hair all day long.
If you'd like more information on the best hair products online, please get in touch; we'd love to hear from you! You can call us on 0104 522 602 or use our quick and easy online contact form. You can also sign up for our newsletter and be the first to hear about amazing new products, top tips and offers.