Kerastraight is now Fabriq!
Take a look at our Instagram feed
Top Quality salon hair products online
Welcome to Merritts for Hair, the UK's leading online hair care product store. We are based in Bolton, Lancashire, but serve the whole of the UK and stock all the latest hair care brands and hair products online. The great thing about the Internet is that you are not restricted by location, we are able to offer you the best branded salon hair products at the best prices, so why shop anywhere else?
Professional Hair Products UK and Ireland
When it comes to hair care, little can beat the quality of professional hair care products. You need the best hair care to keep your hair soft, shiny and full of body so you can look your best every day. The good news is that even hair that is limp and lifeless can be restored in no time by using professional hair care products regularly. Irrespective of the condition of your hair, if you are looking for the best hair products online, look no further, you won't be disappointed with our fantastic customer service and overall product quality.
Salon Hair Products for a Stylish Finish
With a professional range of shampoo and conditioners, you can be assured you are starting each day with the best base products, but for real shine and the ultimate condition, hair masks can be used once a week or as required for that extra boost. To finish off with that enviable 'just stepped out of the salon' look, use professional hair styling products, such as wax, moulding paste, heat protector spray or volumising mousse and the sleek, salon look can be yours every day of the week.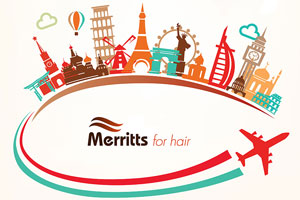 Providing hair products online since 2008.
Established in 1972 as a hair salon in Bolton, Lancashire, we decided to build the website in 2008 to enable our customers to purchase products without having to come back into the salon. We currently have salon customers who live in Portugal, Spain, France, The Channel Islands & Norway...So they often need topping up with hair products between visits.
No matter your hair characteristics you can find the best daily care and styling products from a variety of hair care brands online at Merritts for Hair to keep your hair feeling and looking it's best. From conditioner to shampoos, hair appliances, and scalp treatment, we have it all. Whether you live in the UK or beyond, we can deliver to you.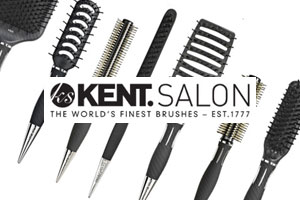 The essentials of salon hair products.
We do it all.
Our hair product store offers a wide range of products that will help in keeping your hair healthy and beautiful. Remember your hair is exposed to impurities in the environment so using a shampoo that purifies your hair and scalp, lifting the oil/dirt off, and smells/looks fresh is essential for long-term conditioning. Almost all the nutrients and moisture to ensure that the hair stays strong and soft will come from your hair care products.
Hair conditioners contain beneficial ingredients and hydrators that leave hair softer, more manageable, pliable and less breakable. Selecting specific hair products for your daily regimen is the key to having perfect hair!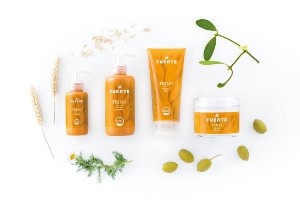 Speciality hair products online for individual needs.
Hair products come in many different types, formulated to meet the needs of certain types of hair. Children's products are gentle on the skin to make washing, conditioning and styling stress-free. Men's products are made of simple formulas and scents that meet the taste of different men.
Women's hair...that's a whole different story! There are hair products made to meet unique African-American hair requirements, which is more prone to dryness and frizz because of its coarser texture. Different hair products are produced for different hair needs depending on the individual. We can't stress the importance of research or speaking to the experts - us!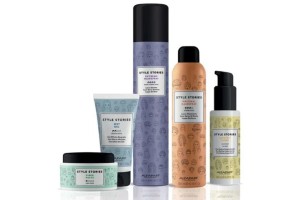 The perfect finish with hair products across the UK & Ireland
Styling aids are not essential for your hair's health, but they certainly make the difference when it comes to styling and creating great looking hair. Products like serums, creams, pomade and gels are used to make the hair easier for shaping and styling. Some may consider using hairsprays or other styling products to hold in place. We have so many amazing hair products online, available in our store!
Blow dryers, curling irons, hot rollers, flat irons and brushes are all useful for styling and getting desired looks. All of these products are available in our online hair product store. If you can't find what you are looking for then please call us on 01204 522 602.