Problem Hair: How to Deal With Thick Coarse Locks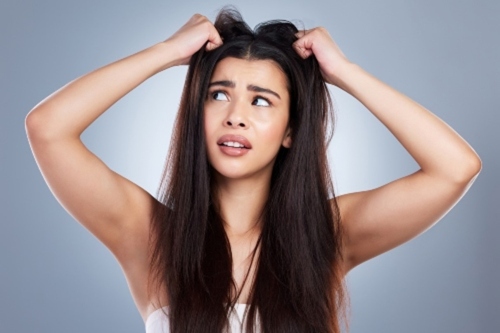 If you've ever struggled with taming your mane, battling frizz, or finding the right products for your hair type, you're not alone; many people with thick, coarse locks face similar frustrations, so we feel your pain!
Thick and coarse hair can be both a blessing and a source of frustration. While it boasts natural volume and body, it often requires extra care and attention to keep it healthy, manageable, and looking its best. In addition, your hair's unique texture and density can make finding the right techniques and products daunting. But fear not, as the experts at Merritts for Hair are here to provide tips, professional advice, and effective solutions to help you conquer the challenges of managing your thick, coarse locks.
Understanding Your Thick Coarse Locks
If your hair has a lot of volume and is strong, robust, and rough to the touch, you more than likely have thick and coarse hair. Whether this is due to genetics, ethnicity, or something else, it's important to understand your natural hair to get it to look and feel how you prefer.
There are many advantages to having thick, coarse hair, and it's a texture that is widely desired. However, it does have its downsides, which we'll be delving into a little later on. Nevertheless, you can tailor your hair care routine and styling techniques to address these needs by understanding the characteristics and challenges of thick, coarse hair.
So, let's take a look at some of the common hair problems you may encounter and what you can do to tackle them.
Hair Problems You May Encounter With Thick Coarse Hair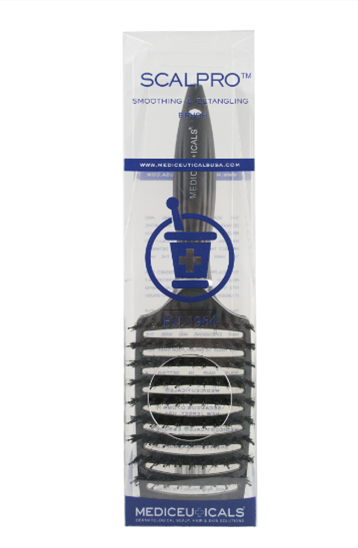 Dealing with hair problems is an essential part of maintaining the health and beauty of your thick, coarse locks; let's take a look at some of the common issues associated with this hair type and explore how to tackle them:
Dandruff and Dry Scalp. Thick, coarse hair, unfortunately, often suffers from dandruff and dryness. These conditions can be caused by various factors, including an imbalance in the scalp's natural oil production or environmental factors. To address dandruff and dry scalp, consider using specialised shampoos or treatments formulated to combat these issues, such as the Mediceuticals X-Folate Shampoo, pictured right.
Split Ends and Breakage. Due to its coarse texture, thick hair is more prone to split ends and breakage. To minimise these problems, it's crucial to incorporate regular trims into your hair care routine. Trimming the ends every few months helps prevent split ends from travelling up the hair shaft and causing further damage.
Detangling without Damage. Detangling thick, coarse hair can be challenging, as the strands can easily get knotted. It's essential to approach detangling carefully to avoid causing breakage or hair loss. Start using a wide-toothed comb or a detangling brush, working from the ends upward to gradually remove tangles. We recommend the Mediceuticals Scalpro Smoothing Detangling Brush, pictured left, as it's designed to protect the scalp and quickly detangle whilst smoothing the hair cuticle.
By addressing these specific hair problems with the help of our professional hair products, you can maintain the health and vitality of your gorgeous thick, coarse locks.
Perfecting Your Hair Care Routine
One of the best things you can do to maintain your hair and keep it looking and feeling healthy is to look at your hair care routine and how it can be improved. Choose a shampoo specifically formulated for thick and coarse hair. We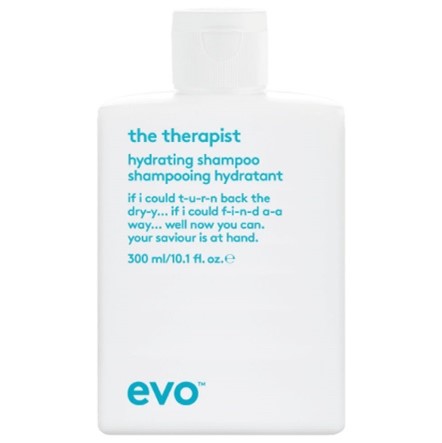 have plenty of thick and coarse hair products available at Merritts for Hair, including the Evo the Therapist Hydrating Shampoo, pictured right. Use as part of your hair-washing routine 2-3 times a week to prevent stripping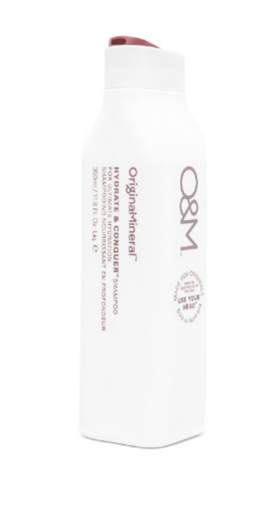 away natural oils and keep your hair hydrated and fresh.
After this, generously apply a moisturising or detangling conditioner, focusing on the mid-lengths and ends of your hair. Leave it on for a few minutes before rinsing thoroughly.
Alternatively, we recommend using a deep, professional conditioner, such as the O&M Hydrate and Conquer Shampoo, pictured left. This will help to provide intense hydration and moisture to your locks whilst working to combat frizz often associated with thick, coarse hair.
After washing your hair, towel-dry it gently to remove excess water before applying a small amount of hair oil, starting from the mid-lengths to the ends. We recommend the Fuente Rhassoul Oil, designed to detangle thick and coarse hair.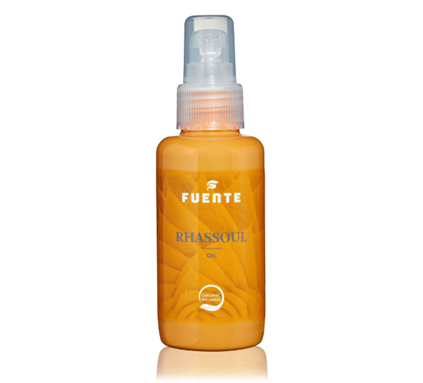 Styling Tips for Taming Your Thick Hair
Unfortunately, like all other hair types, some styles just don't suit thick and coarse hair. If you have thick hair, avoiding styles such as blunt bobs or styles cut with a blunt fringe is usually best. Others to avoid include choppy layers, which won't sit right with thick hair and often give an unflattering finish.
To do your hair the best justice and leave yourself looking gorgeous, go for softly textured looks that naturally suit your hair type. For example, consider adding framing layers with soft edges that add to the texture and subtly blend together rather than create contrast. This approach will help with layering and thinning the hair to create a more sleek and refined look that will suit you and be so much easier to work with!
Here at Merritts for Hair, we have plenty of hair styling products to build your collection, allowing you to transform your look no matter the occasion. Please explore our extensive stocklist online and tag us in your snaps when you purchase our products!