Which Hairbrush is Right for My Hair?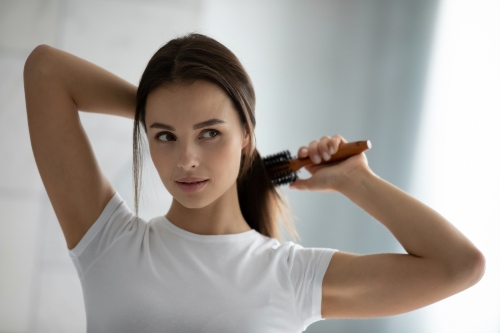 Take a look at your hairbrush and be honest, how long has it been sitting in your hair drawer? If the bristles are hanging off, or there's years worth of product build-up stuck on the base, it's time to upgrade. However, choosing the right brush for you isn't as straightforward as selecting one in your favourite colour or picking out the cheapest. When purchasing your new hairbrush, there are many factors to consider, including your hair type and how you intend to use the brush.
To help you out, we're looking into which hairbrush is right for you. We're proud to offer an extensive range of brushes here at Merritts for Hair for all different hair types and help you achieve your hair goals. So, whether you're looking for a brush to assist you in achieving that jaw-dropping up-do, or one to detangle your locks after washing, we have what you need.
Finding Out Your Hair Type
The first step before purchasing your hairbrush is to figure out your hair type. You may have a good idea of what this is, but if you don't, there are a couple of different ways to find out. But first, what are the different hair types?
Dry
Oily
Straight
Fine
Thick
Curly
Coily
Wavy
It's important to note that your hair can fall into several categories; for example, you could have straight, fine hair or oily and curly hair. One of the best ways to find out is to wash your hair as you would usually and let it air dry. From here, you can monitor how your hair responds and how it feels.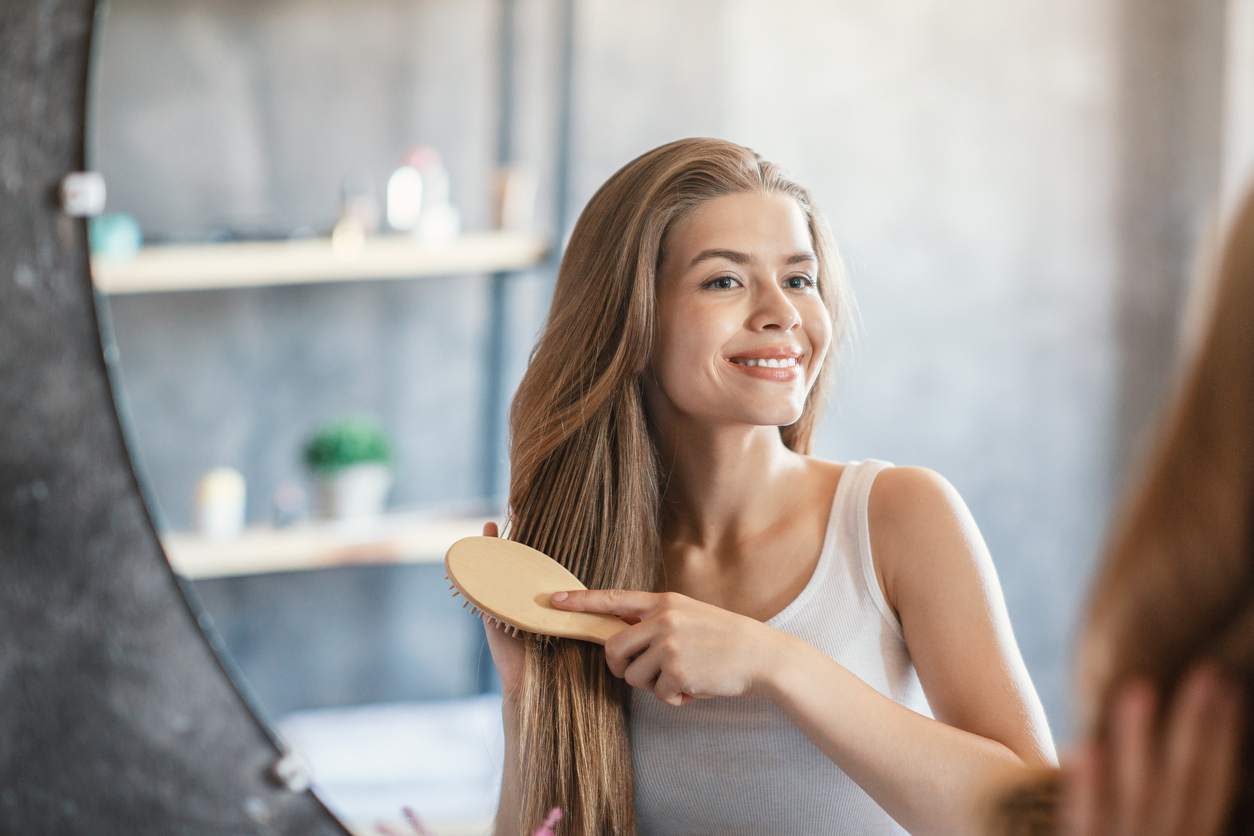 Discovering Your Hair Goals
Next, you need to think about your hair goals. Do you want a brush to help you slick back your hair into a sleek ponytail? How about one that will help you prepare your hair for blowdrying? Do you wish to embrace your natural curls and need a tool to help you do just that? Once you know this, you can begin looking into different professional hairbrush brands to see what they offer in terms of your goals. We're proud to offer a wide range of salon-approved brands at Merritts for Hair that caters to all hair types and goals. Let's look at the various categories of hairbrushes and what they can do to transform your haircare and styling routine.
Detangling Brushes
Detangling hairbrushes are one of the most popular tools dedicated to getting rid of those pesky knots that find their way into our hair throughout the day. So if you find that your hair is constantly knotted, whether immediately after blowdrying, when you get out of bed, or as soon as your hair gets wet, a detangling brush might be the solution. Our Tangle Teezer detangling brush is incredibly popular due to its compact design and ability to fit comfortably in the palm of your hand. Bring it along wherever you are, take advantage of its innovative concave design, and give your hair a knot-free silky feel.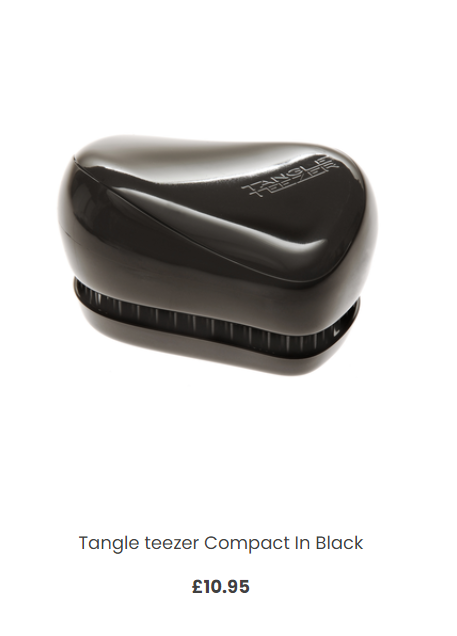 Paddle Brushes
If you have long hair, you need a large brush to cover as much surface area as possible, so a paddle brush could be the best choice. Our Kent Salon brushes range has fantastic options, including the KS05 Large Fine Paddle Brush with its 90mm wide head. The air-filled cushion of the brush allows for easy manoeuvring as it bends around your head, smoothing the hair. Once brushed with a paddle brush, your hair will be soft, knot and tangle-free and ready for styling; the perfect prep before straightening.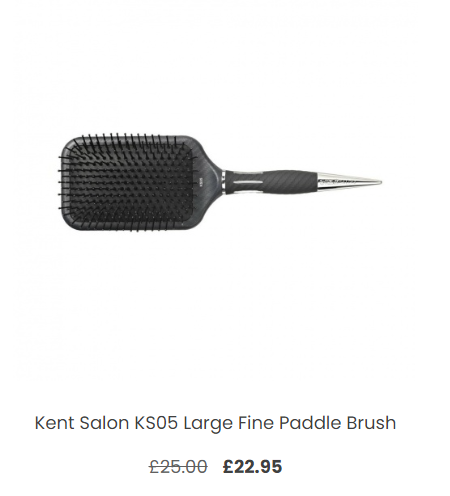 Round Brushes
A round brush has a cylindrical barrel with encircled bristles and is often favoured by those wanting to achieve that voluminous look. To get the most out of your round hairbrush, use it while your hair is wet whilst you're blowdrying. This will help lift and add volume to your hair, perfect for those with naturally flat hair. For example, the Kent Salon Ceramic Round Brush has a ceramic coating, meaning the brush heats up quickly with your hairdryer and retains its heat for longer, reducing the time it takes to blowdry your hair and making it easier to style.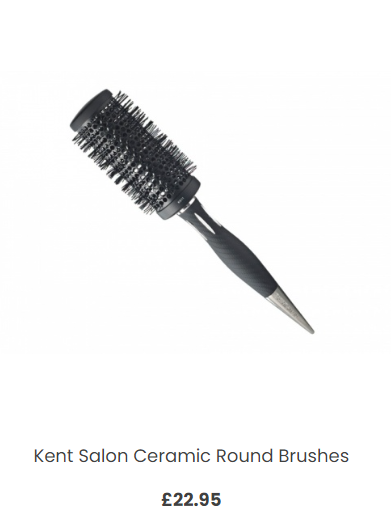 Curved Brushed
A curved brush is similar to a paddle brush, but instead of a straight base, it is slightly bent. This allows it to cover more of your head's surface area at a time – a quicker solution than the cushions of a paddle brush. In addition, it moulds to your head and flows through your hair with ease, reducing blowdrying time if used in conjunction with your hairdryer. These brushes, particularly the Kent Salon KS02 Vent Curved Brush, are ideal for those who use styling products as they help evenly distribute the products from your scalp to the tips of your hair.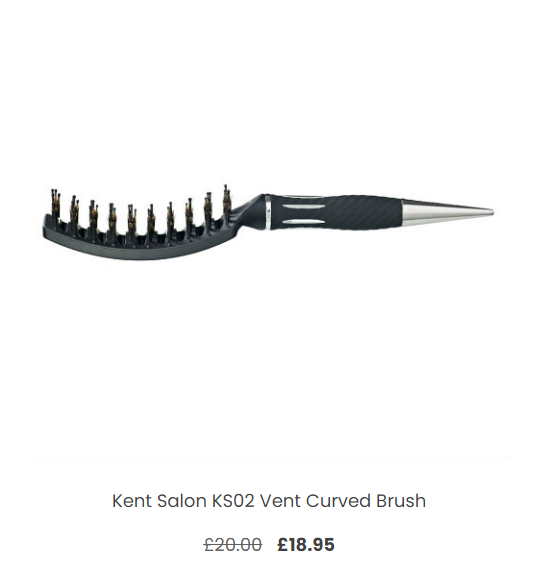 Heated Hairbrushes
If you're looking for something a bit more than your traditional hairbrush, then a heated hairbrush may be what you need. Heated hairbrushes come in all shapes and sizes, but all have the same aim; to minimise styling time by combining blowdrying with styling. We have a fantastic array for you to choose from, from some incredible professional hair brands such as B.R.U.S.H and Babyliss. The B.R.U.S.H 40MM, for example, is designed for all hair types and gives you curls, waves, and volume with the shiny and healthy look you get after leaving the salon – all from the comfort of your own home!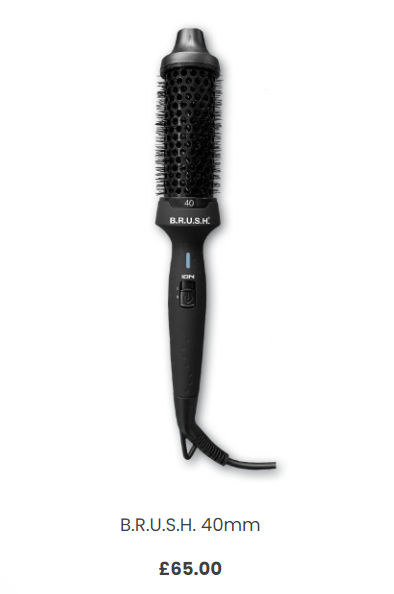 If you're looking for professional hair brushes, look no further. Here at Merritts for Hair, we're proud of our extensive range, which includes various types of tools to suit all hair types. Take a look at our fantastic hair tools, such as our Kent Salon brushes and Regincos brushes, as well as our heated hairbrushes, to find the perfect brush for you and your hair.