Hair Masque Vs. Deep Conditioner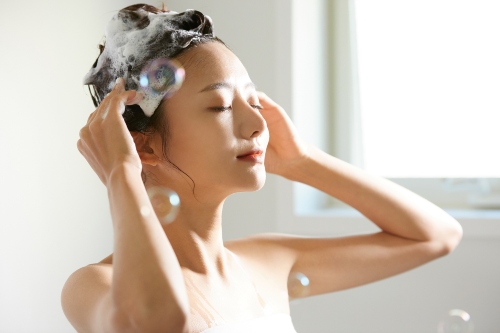 If you're not in the haircare industry, you may not completely understand the difference between a hair conditioner and a masque, but that's okay; we're here to help! As experts in all things haircare, we provide the answers to your queries here on the Merritts for Hair blog, so today, we're tackling hair masques and deep conditioners.
Both product types are haircare treatments, but what really differentiates the two? Do you use them differently, and what do they each provide for your hair? Well, start taking notes because we're revealing all here to help you get the most out of your products and provide the best for your hair.
What Is a Hair Masque?
A hair masque treatment is a deep conditioning product for hair that is designed to improve its overall health, texture, and appearance. Typically, a hair masque contains nourishing ingredients like natural oils, proteins, vitamins, and other nutrients that penetrate the hair shaft and help to repair damage, add moisture, and enhance overall shine.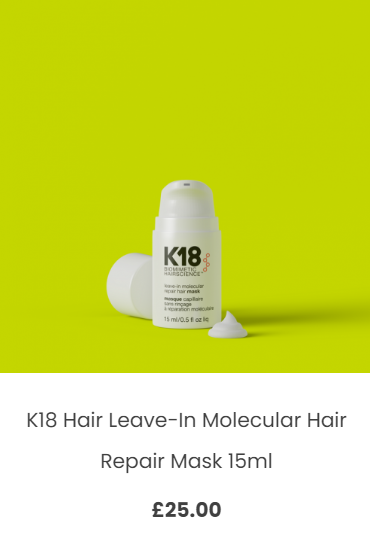 Here at Merritts for Hair, we have an excellent range of hair masques suitable for all hair types and goals, such as the K18 Hair Leave-In Molecular Hair Repair Mask 15ml. This pocket-sized tub of wonder from K18 is used by all the stars and has been proven to add shine, reverse damage, and improve overall hair health.
What Is a Deep Conditioner?
Deep conditioners are hair care products designed to provide intensive conditioning treatment to the hair. Typically, they contain a higher concentration of conditioning agents than regular conditioners and are best used once a week or once every two weeks, depending on the condition of your hair.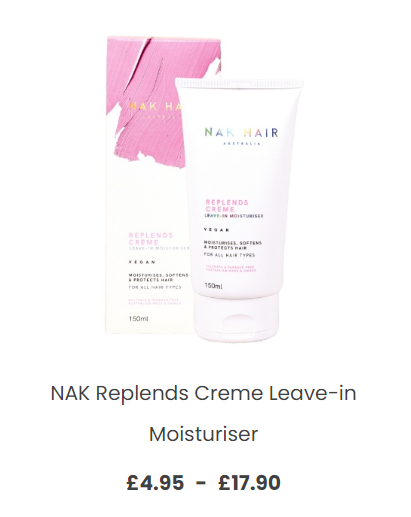 A leave-in conditioner, such as the NAK Replends Crème Leave-In Moisturiser, is designed to protect hair as well as condition it, which is a necessary step in your hair care routine no matter your hair type.
Is a Hair Masque or Deep Conditioner Best for My Hair Type?
A hair conditioner is normally used to add moisture back into the hair and make it look smooth and shiny. However, a hair mask penetrates the hair deeper and can target numerous types of hair problems like discoloured hair, oily scalp, and dandruff, for example.
While they're both important for many hair types, choosing between a hair masque or a deep conditioner depends on your hair's specific needs. For instance, a hair masque is typically thicker and richer than a deep conditioner, and it is designed to provide more intense hydration to the hair. If your hair is dry, brittle, or damaged, a hair masque may be your better choice.
In contrast, a deep conditioner is formulated to penetrate the hair shaft and provide intense moisture and nourishment to the hair. A deep conditioner may be the better option if your hair is normal to oily and you don't have significant damage or dryness.
How Often Should I Use Hair Masques and Deep Conditioners?
Professional leave-in conditioner can be left for minutes before being washed off or not washed off at all, depending on the individual product and its guidelines. For example, this Fuente Rhassoul Leave-In Conditioner should not be rinsed off to provide the best shine and condition.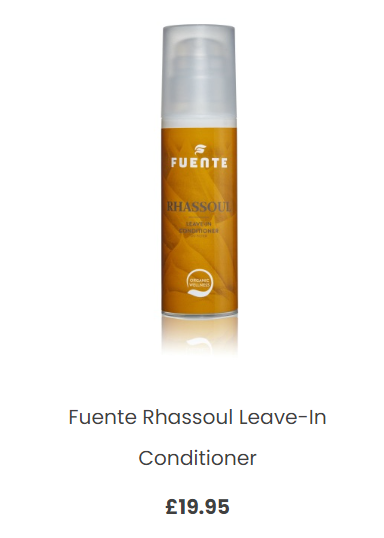 As mentioned, with deep conditioners, you should only be using them once a week or once fortnightly.
Similarly, a hair masque should only be left on for several minutes before being rinsed off and only used once or twice in a two-week period. If used in excess, it may end up causing damage to your hair by causing breakage through added weight. Additionally, protein masks such as the Kerastraight Protein Mask should not be left on too long as this can lead to the hair absorbing too much of the product, causing more damage than good.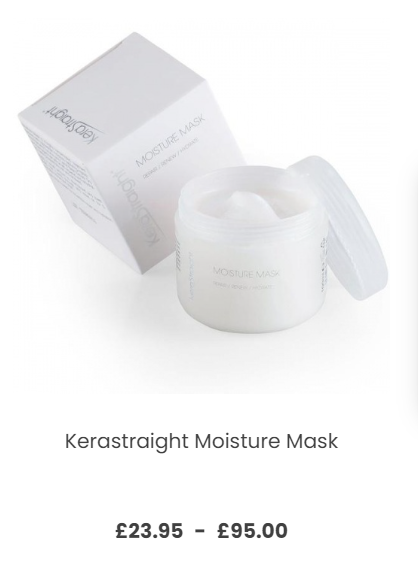 The Benefits of Hair Masques and Deep Conditioners
Both hair masques and deep conditioners have their own list of benefits; let's take a look.
Hair Masques
Intense hydration. Hair masques are designed to provide deep and intense hydration to the hair, making them ideal for those with dry or damaged hair.
Nourishment. Due to ingredients like oils, butters, and proteins, hair masques nourish and provide the hair with the nutrients it needs to stay healthy and strong.
Strength. Regular use of hair masques can help to strengthen the hair, reducing breakage and split ends.
Deep Conditioners
Repair. Deep conditioners can help to repair damage caused by heat styling, chemical treatments, or environmental factors.
Manageability. They can help improve the hair's manageability, making it easier to style and less prone to tangling.
Health. By regularly using deep conditioners, you can help to improve the overall health of the hair, leaving it looking and feeling stronger, smoother, and more vibrant.
At Merritts for Hair, we offer an extensive range of both hair masks and salon quality hair conditioner. An ideal blend of both products in your hair care routine will have your hair looking shiny and smooth in no time! Shop the collections online today, and for any further information, contact us, and one of our friendly team will be happy to assist.