Spotlight On: K18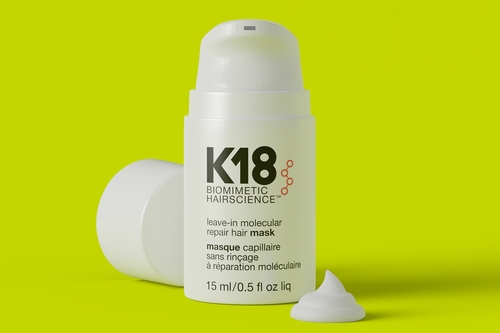 Our extensive range of professional hair brands continues to grow. We keep up with the latest trends by exploring the brands available to give our customers the best choices available to keep their hair looking fresh and stylish. It's hard to pick our favourite brand because it constantly changes, which is why we give each one its moment in the spotlight.
So, we're highlighting our favourite brand right now, K18. This professional hair care brand has taken the world by storm with its incredible range of leave-in hair masks, and after trying them out for ourselves, we understand the hype. The likes of Hailey Bieber and other big-name celebs have been singing its praises, so you've got to appreciate how excited we are to partner with the brand and offer its incredible products to you, our customers. So, let's dive right in and look at what makes K18 and its outstanding hair care products unique.
Introducing K18
Simply put, our hair comprises two types of bonds: disulphide bonds, which are horizontal, and polypeptide chains, which are vertical. When hair becomes damaged, possibly due to misuse of heated tools, washing too regularly, or not using the correct products for your hair type, these bonds can break. Broken bonds lead to hair thinning, split ends, and other hair disasters. Many different types of damaged hair products are available, but many unreliable brands only provide the glossy look of repaired hair and don't actually build the bonds back together.
K18 has broken boundaries by spending over 10 years developing its innovative range of products that repair the bonds by mimicking their structure, working to bring the hair back to its original state. This science has been encapsulated within a truly outstanding set of science-based hair masks.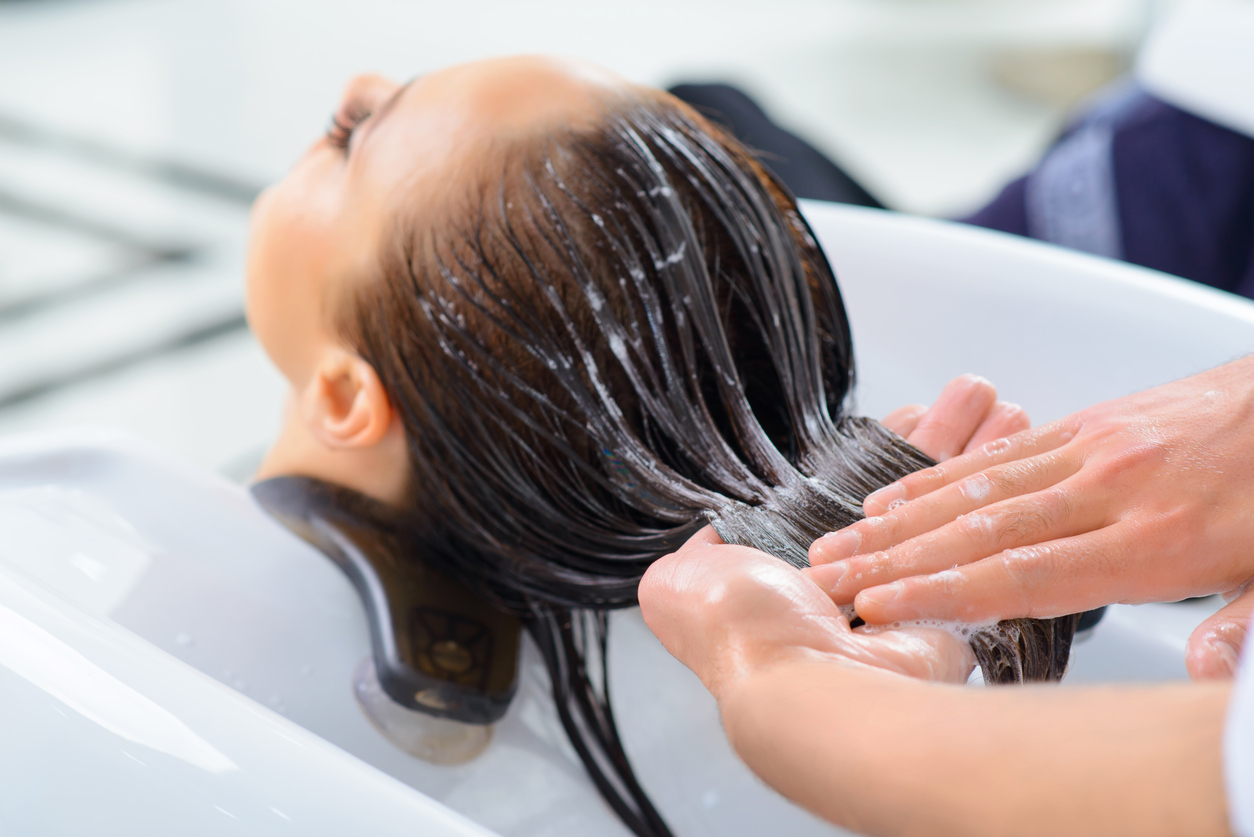 Approved by Hailey Bieber
K18 hair products are perfect for everyone but have taken the professional hair care world by storm as they are such an incredible set of products to offer clients in salons. Alongside this, they have also impacted the general public, and more and more people are purchasing K18 hair masks for use in the comfort of their own homes. This comes from a surge in celebrity endorsements, including Hailey Bieber, who claimed that K18 was her favourite hair product last year! From then, hair care influencers like Mikayla Nogueira and Brad Mondo, partnered with K18 to shout the brand's word to their millions of followers. If it's good enough for Mrs Bieber, it's good enough for us, and we couldn't agree with her more.
K18 at Merritts for Hair
As hair care enthusiasts, we're thrilled to offer products from this ground-breaking brand here at Merritts for Hair. We understand the importance of repairing damaged hair in order to feel confident and get your glow back, which is exactly what K18 hair products provide.
How to Use K18 Leave-In Molecular Hair Repair Mask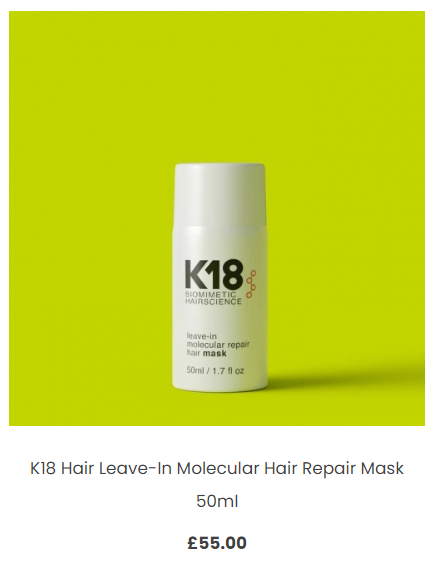 This is the K18 Hair Leave-In Molecular Hair Repair Mask 50ml. It is the largest size you can purchase from their hair mask range, and one that we recommend keeping at home to use as your primary supply. For the best results, follow these directions:
Shampoo your hair as normal using either your regular shampoo or one designed for strengthening your locks, such as a professional sulphate free shampoo.
Wash out your shampoo but do not use conditioner.
Take one pump of the K18 hair mask if you have thin or normal thickness, or add another pump if you have thicker or longer hair.
Do not rinse the product.
Wait four minutes with the product sitting in your hair before styling as usual.
For first-time users, we recommend using the mask consecutively for the first 4-6 washes before reducing down to 3-4 washes to maintain your thick, luscious hair. It's essential to keep on top of applications in order to see the best results, so while you're shopping, get your hands on the K18 Hair Leave-In Molecular Hair Repair Mask 15ml to keep in your overnight bag if you ever go on holiday or stay over at a friends'.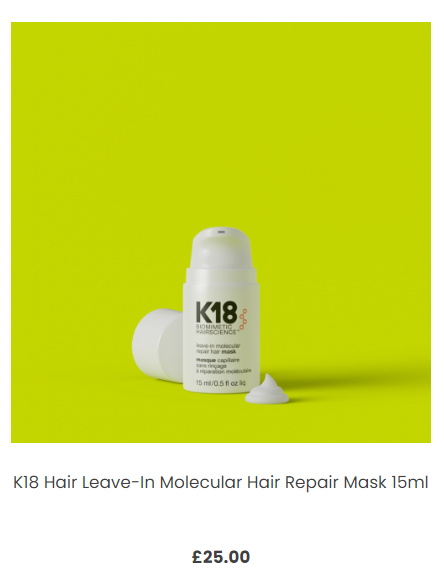 Once you get into the routine of using this leave-in treatment, you will begin to notice the incredible difference that science-led products can make to your hair.
K18 and Sustainability
Another reason we're thrilled to have K18 on board here at Merritts for Hair is because of their sustainability and eco-conscious morals. All their products are vegan and cruelty-free, so you can rest assured that no animals have been harmed or involved in production. In addition, they are all colour safe, which means they're an excellent choice for those with dyed hair as they help protect against fading.
We think K18 has developed a truly innovative and industry-changing product that works for everyone, but if you're unsure and want to try it out before you purchase a large tub, why not get the K18 Hair Leave-In Molecular Hair Repair Mask 5ml. This smaller tube is super cheap and a fantastic way to try before you commit to using it daily . But remember, for best results, you must use it consistently.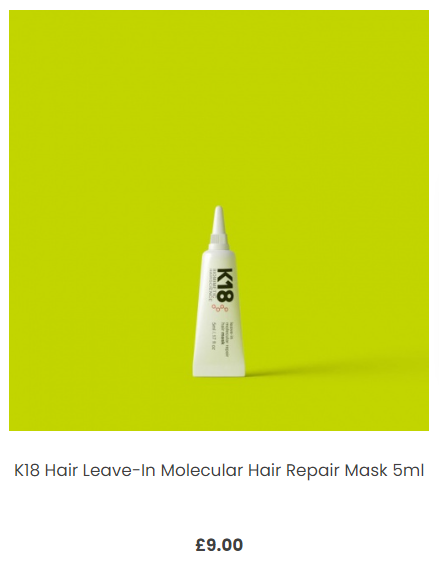 Choose Quality; Choose K18
Repair your hair and get your shine back by choosing K18 hair products from Merritts for Hair. These revolutionary hair masks are sure to give your broken and damaged hair a helping hand and provide you with hair that's good enough for Hailey Bieber.
Explore our K18 hair products today, and let us know how you found them by leaving them a five-star review.