The Best Products for Straight Hair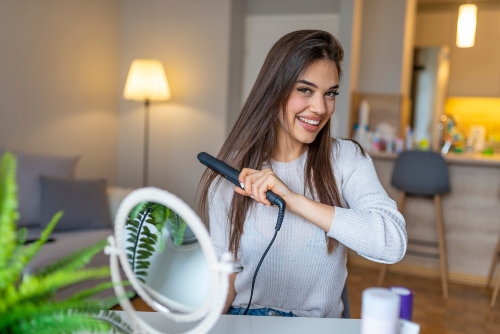 Here at Merritts for Hair, we cater to all hair types, offering an extensive range of professional hair care products for use both in salons and in the comfort of your own home.
Whatever your hair type, we're sure to have the products you need to look and feel your best. Whether you have curly hair and are looking to tame the frizz, or your hair's naturally straight and you want something to provide you with a glossy shine, you're sure to find it here.
Today, we're showcasing our favourite products for those with naturally straight hair and those who want to tame their locks and turn to the sleek side. We have handpicked products from some of the big names available online at Merritts for Hair to help you find the best shampoos, conditioners, styling lotions and more to improve your hair-washing and styling routines.
How Do I Know If I Have Naturally Straight Hair?
If you regularly style your hair and rarely allow it to do its own thing, you may not be aware of your natural hair type. Luckily for you, there's a straightforward way to work this out. All you need to do is wash your hair as normal with your favourite shampoo and conditioner, lightly dry it with a towel and watch carefully.
This will let you know if you have straight hair or not. If your hair bends in any way, whether a slight kink at the ends or full curls, your hair is not naturally straight. You're looking for pin-straight hair with no waves.
The Best Brushes for Straight Hair
Choosing the right hair brush for your hair type is crucial for your hair's health, as if you have the wrong type, you could be causing damage without even realising it. When it comes to naturally straight hair, you are best using a paddle brush. These are one of the largest brush types, allowing you to work through as much hair as possible and distribute any product evenly.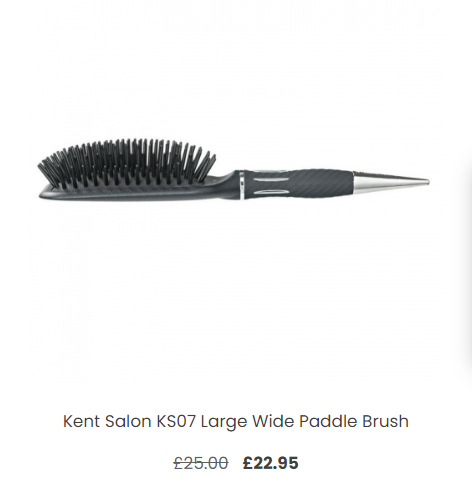 This is the Kent Salon KS07 Large Wide Paddle Brush with wide angles, large bristles, and a rubber handle, which we believe helps make it of the best brush options for those with straight hair.
Straightening Balms Perfect for Flyaways
If your hair isn't naturally straight, but this is your preferred way to style it, you may suffer from flyaways. These pesky little bits of hair can stick up, frizz out, and prevent your 'do from looking sleek and slick. What you need is the Evo Easy Tiger Straightening Balm. This hair-saving product gives you complete control over your curls, frizz, and previously untameable hair. Simply apply a small amount of product to towel-dried hair and blow-dry as normal.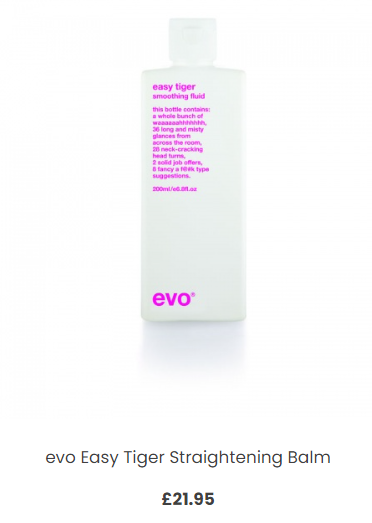 Top tip: Use a straightening iron after blow-drying to get the best results. See below for our recommendations!
Choosing the Best Hair Straighteners
Hair straighteners are a fantastic tool, even for those with naturally straight hair. They can help prevent flyaways, tame frizz, and give your hair a glossy shine to take you from day to night. We have a fantastic range of hair straighteners online, including those from Alfa Italia. Their travel sets are especially great as they allow you to blow-dry and straighten on the go, meaning no matter where your holiday destination is, you'll always have your sleek straight hair.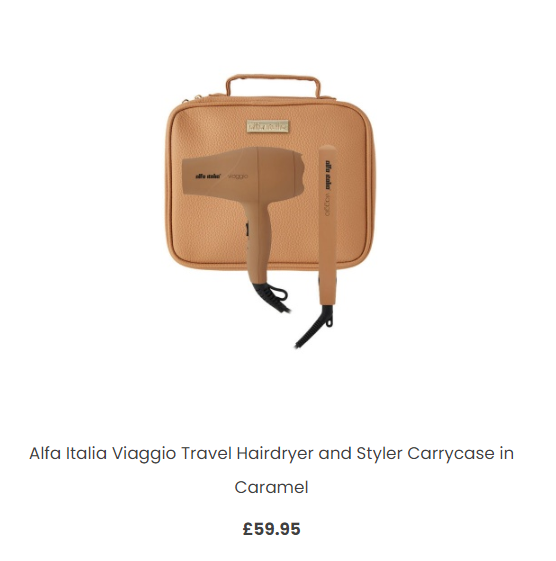 This Alfa Italia Viaggio Travel Hairdryer and Styler Carrycase in Caramel is also available in a fantastic range of other colours, including marine blue, pink, orange, turquoise, and more. Pick up one for yourself or a friend today; they make the perfect gift for jet setters!
Shampoos and Conditioners for Limp or Flat Hair
Unfortunately, naturally straight hair can sometimes appear limp or flat, and those who struggle with this issue prefer products which offer volume and life. You can add this to your hair as part of your care routine in the form of shampoo. For example, this Kerastraight Volume Enhance Shampoo is designed to make fine and limp hair look thicker, fuller, and full of life but has a lightweight formula, perfect for thin hair.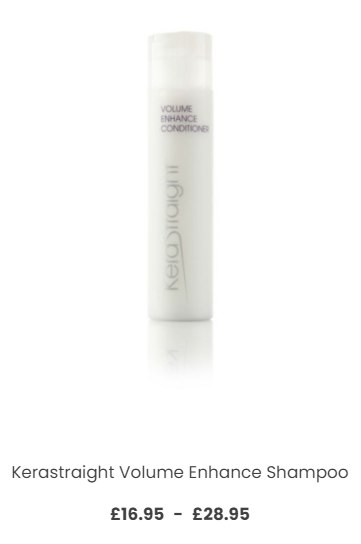 Our limp hair products and fine hair treatments are available for those looking to add a little volume to their straight hair and are ideal for creating the illusion of a thicker head of hair.
Getting Rid of That Frizz
One of the main concerns for those with straight hair is eliminating frizz, which is exactly what our Nine Yards Hair Down Anti-Frizz Cream can do.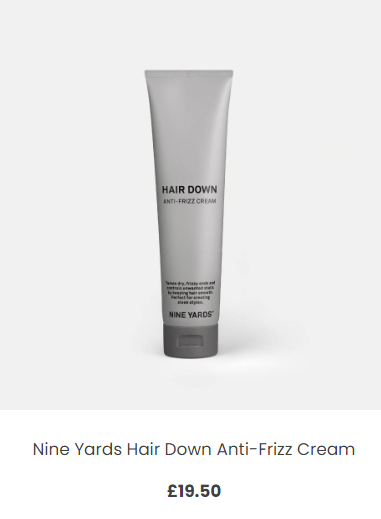 Simply apply a small amount of product to wet hair and watch your flyaways and frizz disappear. The cream works to tame, smooth, and straighten whilst also providing you with a glossy shine.
Whatever it is you're looking for, we're confident that we have what you need here at Merritts for Hair. Our extensive range of hair products covers everything from essential hair care to styling, electrical tools, and everything in between, so you can pick up products for every step of your hair routine.