Glowwa: Award-Winning Hair Food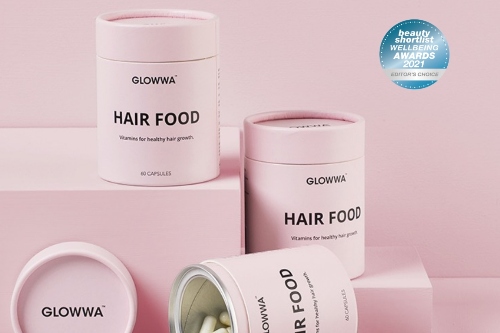 We're proud to offer an extensive range of incredible, professional brands here at Merritts for Hair. One of these brands is Glowwa, which has recently been granted several prestigious awards for its long list of benefits.
2021 Beauty Shortlist Winner – 'Editor's Choice'
2022 Lux Life Winner – 'Best Hair Growth Product'
2022 Lux Life Winner – 'Innovation in Cruelty Free Haircare'
We can hardly keep up with Glowwa's success recently, so to show off just how incredible these hair food vitamins really are, we're delving into what has made them such a big name in the industry and how you can get your hands on them with our help.
What Is Glowwa?
Glowwa is a vitamin that supports healthy and natural hair growth by providing your body with the supplements it needs for optimum health and wellbeing to assist your hair growth cycle. In addition, it is made with completely eco-friendly and cruelty-free ingredients, so you can rest assured that you're giving your hair the natural boost it needs to grow quickly and healthily.
The hair is one of the last places to receive any nutrients from the natural vitamins we get from food and drinks, so taking these hair food vitamins ensures that your hair retains the goodness and benefits.
Why Should I Take Hair Supplements?
The primary reasons someone would choose to take hair supplements are to improve hair health and speed of growth. There are no specific requirements when it comes to deciding to take Glowwa vitamins; people at all stages of their hair growth journeys take them. If you have lost your hair due to medical reasons, they are a fantastic way to get back on track and give your hair the natural boost it needs. In addition, they work just as well for those who have had their hair cut and regretted it!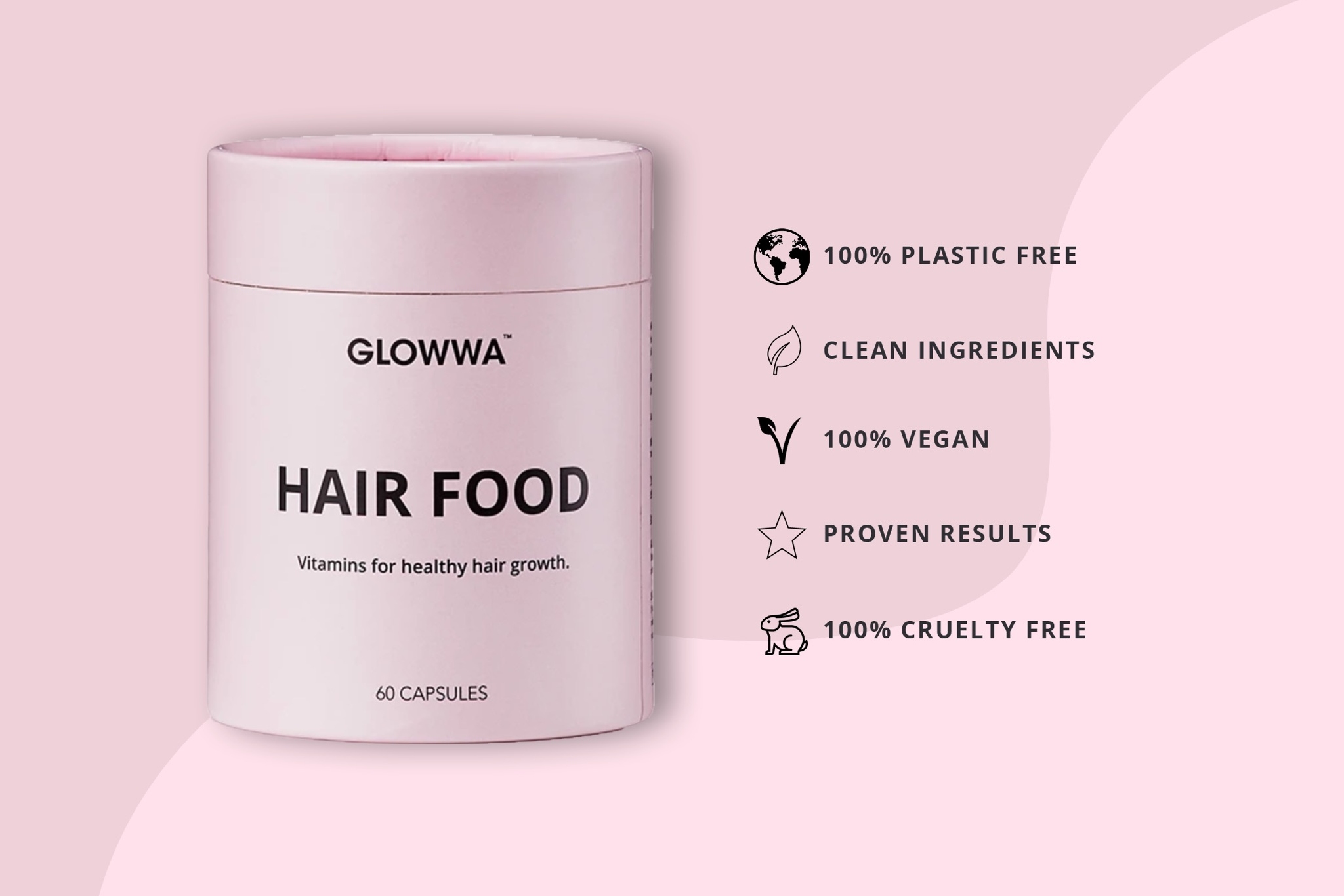 The Benefits of Glowwa
As well as hair growth, Glowwa vitamins come with a wide range of other benefits. Even if you already have long, luscious hair, hair supplements are incredibly advantageous for multiple other reasons when taken alongside a healthy and balanced diet. Let's discover why.
Healthy Hair Growth
Of course, above anything else, Glowwa hair food is perfect for those looking to speed up their hair growth in a healthy way. It is packed with natural ingredients which work towards improving your hair's health, including:
Biotin
B12
Zinc
L-Lysine
MSM
Niacin
B5
B6
Vitamin C
Coconut water
They are also free from bulking agents and GMOs, so when taking these supplements, you can be confident that you're only providing your hair with essential nutrients, which encourage healthy growth. When taken consistently for a minimum of twelve weeks, you will most likely see the results you're looking for.
Reduce Your Stress Levels
Interestingly, Glowwa hair food can help to reduce stress. This is because its natural ingredients work to balance out and, in some cases, reduce your stress hormones, which of course, come with a long list of benefits for your mental and physical health.
Additionally, losing your hair can be incredibly stressful, so as a side effect of your hair growing back, you could find that your stress is relieved and your confidence is improved.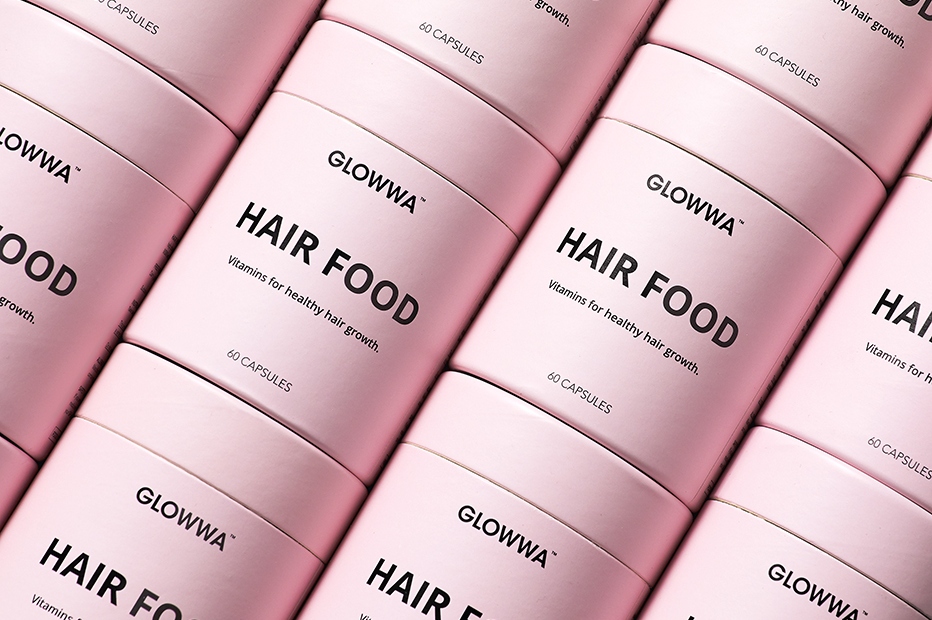 Get a Better Night's Sleep
If you're struggling to get a good night's sleep, you may find that your hair is suffering as a result. Good quality sleep is essential for healthy hair growth, so it's important to get into a good sleep cycle.
Taking Glowwa vitamins helps you regulate the hormones in your body, giving you what it takes to have a better night's sleep. For example, B5 and B6 are two key vitamins for hair growth and thickness, but they also assist in regulating hormones and improving your sleep, allowing for the increased optimum time for hair growth.
Healthy Nail Growth
Glowwa is packed with ingredients that help increase nail strength, particularly coconut water. This key ingredient is famous for its long list of benefits for the hair and nails, including
Strengthening brittleness
Treating cuticle damage
Curing hangnails
Preventing nail fungus
If you're suffering from brittle or dry nails, take Glowwa hair food for the recommended time (detailed below) and see just how it can improve their condition and overall health.
How Should I Take Glowwa?
Glowwa vegan hair vitamins will only provide you with the results you're expecting if you take them in accordance with their guidelines. The experts behind Glowwa recommend you take two vitamins every morning with food and even suggest emptying the capsules into a cold drink such as a smoothie or juice if you fancy it. Expect results to start showing in as little as twelve weeks when sticking to their recommendations.
Don't forget that these are not food supplements, and you should only take them alongside a healthy and balanced diet for your health and to increase your chances of seeing optimum results. Discover our range of Glowwa hair vitamins here at Merritts for Hair.