Give Your Hair a Health Kick This New Year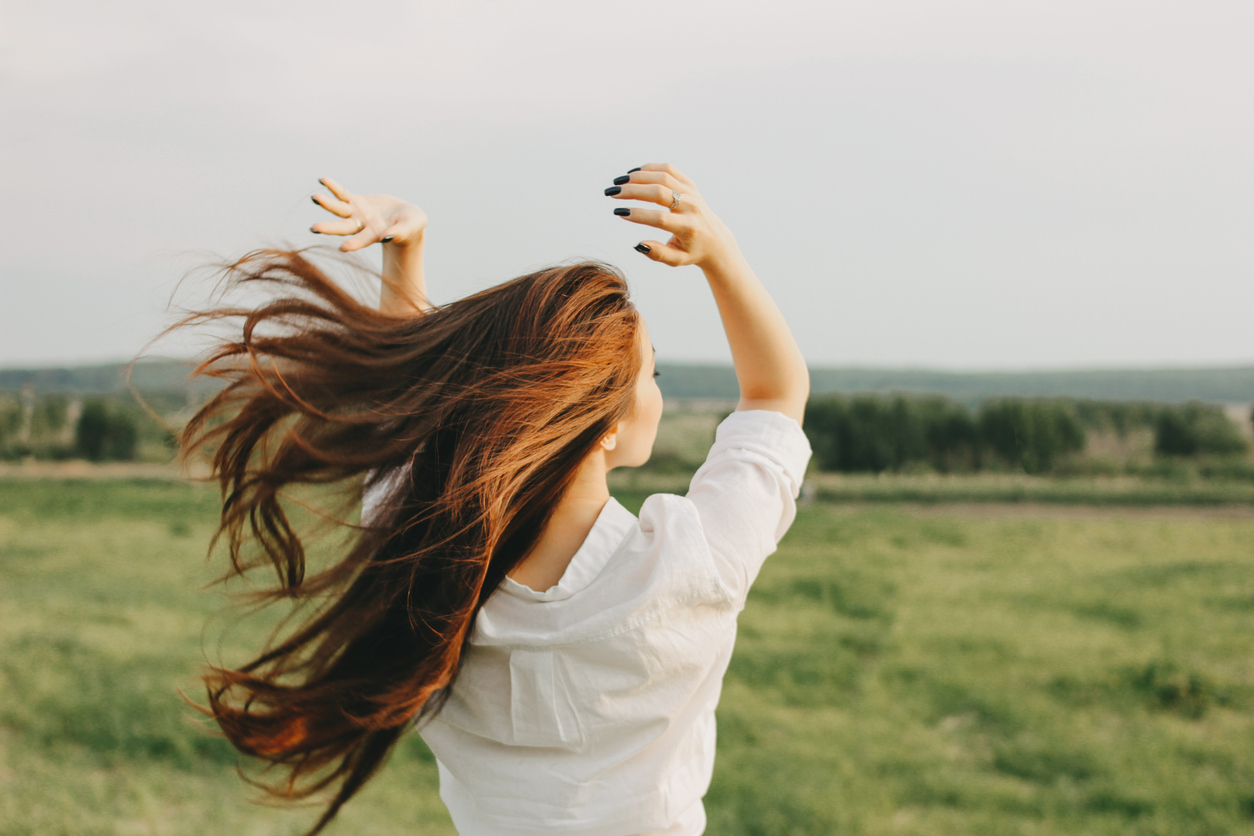 New Year, New Me! We've all heard it said, and we admire our friends who go out there and make changes towards a healthier lifestyle. But so often, those changes are centred around the body or fitness, and we forget about our hair. So this January, we're helping you make changes to give your hair a health kick, helping make it look and feel fantastic for the year ahead. From the best foods to eat to the best hair products on the market for healthy locks, we've got you covered. Read on to find out more.
The Best Diet for Healthy Hair
Did you know your diet can affect your hair? Proper nutrition is one of the best and easiest ways to grow thicker, healthier hair. A good balance of foods provides all the vitamins and minerals you need to nourish hair and help it look beautiful. What's more, if you improve your diet, your skin and nails will be healthier too. The best vitamins and minerals for your hair include omega-3 fatty acids, lean proteins, B-complex and fat-soluble vitamins, and iron. A Mediterranean style diet is one of the most effective diets to get a good range of these vitamins and minerals. Improving your intake of Omega-3 fatty acids will bring out the shine in your hair, and fish like salmon will offer this. Fruits and vegetables like avocado, pumpkin, grapes and spinach, or eggs will give you a great range of vitamins that will help maintain the cell membranes of hair follicles, build hair strength, and help hair grow faster. Greek Yoghurt is also a must for getting more protein into your body and is a delicious choice for breakfasts or afternoon smoothies. Try eating more chicken or turkey for lean proteins, which will help decrease hair loss and help hair grow faster and healthier. In addition, you can get zinc from oysters, crab, lobster, or fortified cereals, which will help with fuller and thicker hair growth.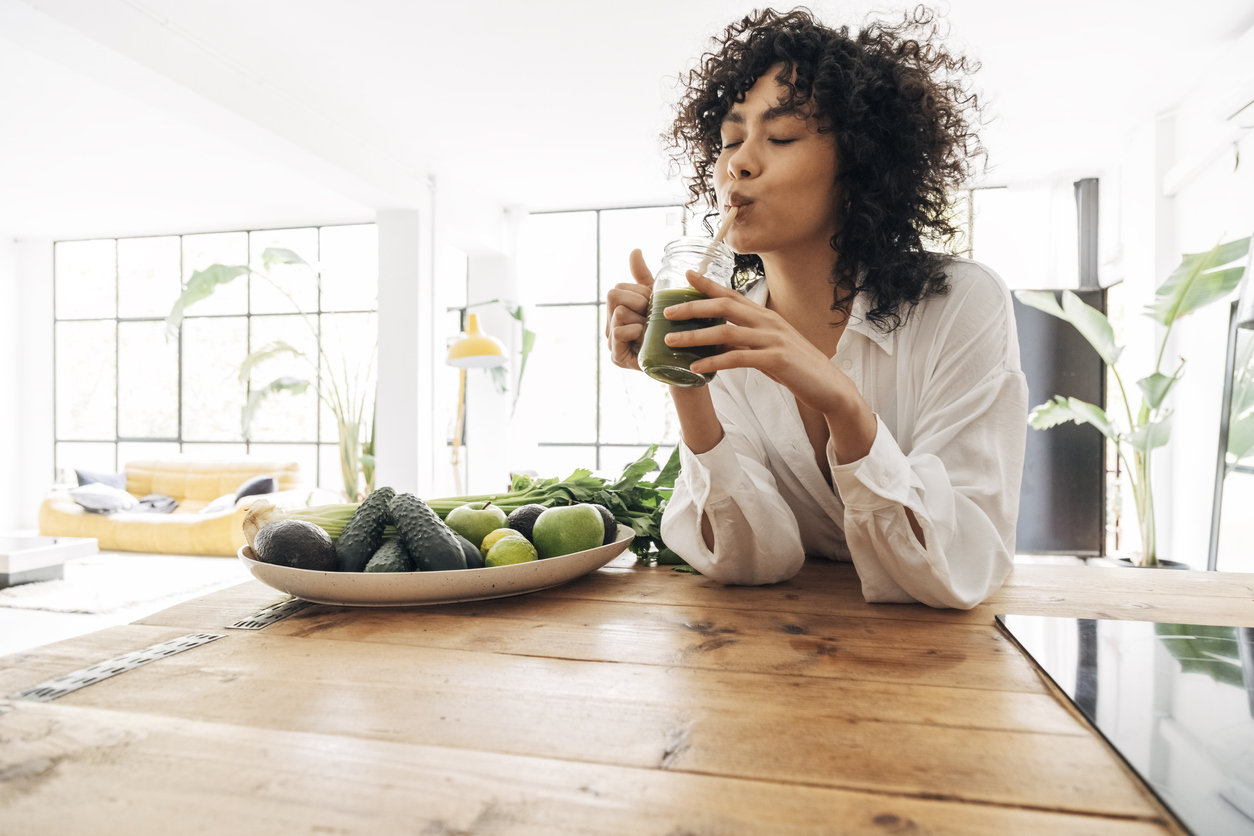 Heat Protection and No Heat Hairstyles
If misused, heated electrical hair tools can damage your hair, so be sure to stock up on professional heat protection sprays and products. These will protect your hair from the heat you are exposing it to. Many people assume that heat stops hair from growing, but this isn't the case. Heat can dry your hair out, resulting in split ends and breakage, making it appear that your hair isn't growing as it becomes stragglier. Using a heat protector, reducing the amount of heat you use on your hair and opting for no heat hairstyles will stop your hair from drying out as quickly. In addition, you can use a leave-in conditioner or anti-frizz cream like the Nine Yards Hair Down Anti-frizz Cream on your hair if you want to get a smoother finish without using heat.
Glowwa Hair Food and Supplements
If you already have a healthy diet and are good at getting all the nutrients you need for your hair, one option is to top those vitamins and minerals up with Glowwa hair food. These supplements provide a natural blend of ingredients specifically designed to promote hair growth and improve the condition. They include Biotin, B12, Zinc, MSM, Niacin, B5, B6 and Vitamin C. In addition, they are vegan friendly, so they will fit into Veganuary plans and will help increase the shine of your hair, clear your complexion, and help your nails grow stronger too.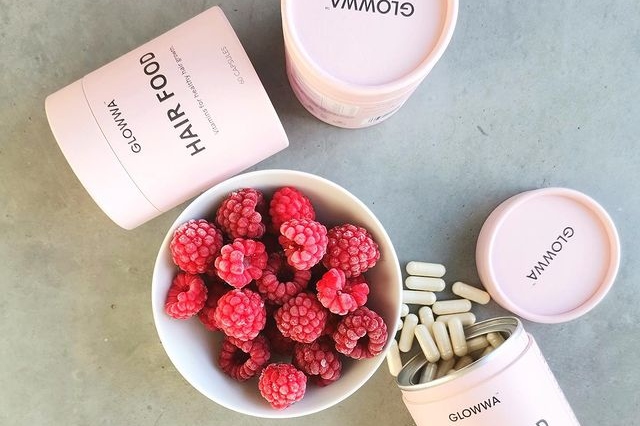 Finding the Right Shampoo and Conditioner
Different hair types require different shampoos and conditioners. It would help if you chose the right shampoo and conditioner for your hair type to give it the treatment it requires. Fine hair needs volume, whereas thicker hair may need more moisture or a hydrating shampoo and conditioner. Wavy hair needs a bit of balance; dry and damaged hair products will include strengthening and fortifying shampoos that contain extra protein. If you have colour treated hair, you should go for coloured hair shampoo and conditioners to protect your hair and maintain the colour over time. Be careful to choose shampoo and conditioner that won't weigh down curls if you have curly hair or products containing a soothing agent for straighter hair. The right products will help your hair grow healthy and strong and help improve the skin on your scalp. You may have a dry or oily scalp, so factor that into your search for the right shampoo and conditioner.
Hair Masks
Hair masks are another fantastic way to help protect your hair and give it the treatment it needs to grow strong and healthy. Hair damage comes from repetitive styling – always putting bobbles in the same place every day or curling and straightening too often – but harm can also come from the environment. Constantly getting wet due to the great British weather or getting too much sun during those rare heatwaves we have can expose our hair to extremes that it's not used to. You can use a hair mask to reduce the impact of these factors and treat your hair to the care it deserves. A hair mask is a deep conditioning treatment that gives your hair the nutrients it requires to look and feel healthier. Various options offer different treatments for different hair types, so you must look for one that's right for your hair. Some require an overnight application, whereas others take just 3-5 minutes. Recommendations suggest that you use a hair mask once a week, but if you have extreme damage, you can use one more frequently while your hair is recovering.
Haircare as a Resolution
Haircare shouldn't be a New Year's Resolution, it should be an everyday occurrence, and it's easy to make the changes you need to make to help improve your hair. We hope this blog has helped you discover how to give your hair a health kick this year. As always, you can get in touch with our hair care experts for advice and answers to any questions you have about the products available. Happy New Year!