The best hair care solutions for travelling
Thursday, 28 May 2015 | Admin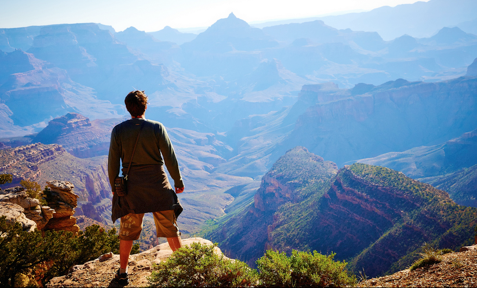 Photograph - Moyan Brenn
One solution can be to take your favourite styling and haircare products with you wherever you go. It's unlikely you will want to lug around large bottles of shampoo, conditioner or large containers of styling products with you if you're going away for a few days.
Even if you're travelling abroad for a few weeks it's still unlikely you will need full sized products and plus you'll have to comply with the new stricter rules and limits on what you can carry through airport security.
So step in the solutions, because we have a couple of options available on the Merritts online store which can help.
Firstly we offer a range of travel sets that include shampoo and conditioner travel sets, plus some travel sets that also include styling products that are relevant for travelling such as anti frizz and anti humidity sprays.
All the products in these sets come in a small and handy size with a range between 40ml and 25ml for some products.
And because we know you like to take the same quality products away with you for consistent style and beautiful hair, we stock travel kits from leading brands such as Alterna and American Crew.
Our American Crew kit is ideal for any men travelling for work or pleasure and contains essential kit such as a shampoo and body wash, shave gel and post shave cooling lotion.
If you can't find a ready made travel kit for the brands you love, there is another excellent option.
We stock the Ickle bockles brand of beauty product containers which are all travel size. The range includes a container for every product type! There's a spray bottle option for securely holding and transporting styling products such as hairspray, a pot for gels or wax, screw lid containers, and a pump action container for cremes or lotions. You just decant your favourite products into the perfectly sized containers and you're ready to travel in style!
With the range available for a great price of between £1.15 - £1.75 per container they also offer great value for money.
As a final note its also worth mentioning that we stock a rang of mini straighteners that can be the ideal travel companion if you need to keep your hand luggage weight to a minimum. The straighteners from Corioliss are lightweight, easy to use and feature dual voltage circuitry for global travel.
Before you buy you may want to check up on the rules of your airline, but as a general guide here is the latest baggage requirements from British Airways with regard to carrying liquids.
Each liquid you carry must be in its own container of no more than 100ml
All liquids should be carried in a single, transparent, re-sealable bag of up to 20cm x 20cm and with a capacity of up to 1 litre.
Bon Voyage!