June Review Winner
A big congratulations to Clive our June Review Winner he gave us 5 stars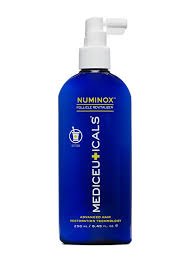 He bought the Mediceuticals Numinox Scalp revitalizer and wrote:
' I have been using this product for at least 5 years, together with the Bioclenz shampoo and the Final Finish. It has kept my hair in very good condition and reduced the loss of hair, common as one gets older. I have proved this to myself since other than the Shampoo, I have not used it for about two months due to the lady, who has cut my hair for 30 years, not being able to supply it any more. It has taken me two months to organise buying it directly from Merritts. During this time my hair has lost it's best condition and more hair has been falling out when I wash it. My wife has always said how good my hair looks and has noticed the decline in it over the past two months. Hopefully now having been able to purchase again it will get back to the condition it was.'
Clive now has £25 to spend on the website.