Halloween Essentials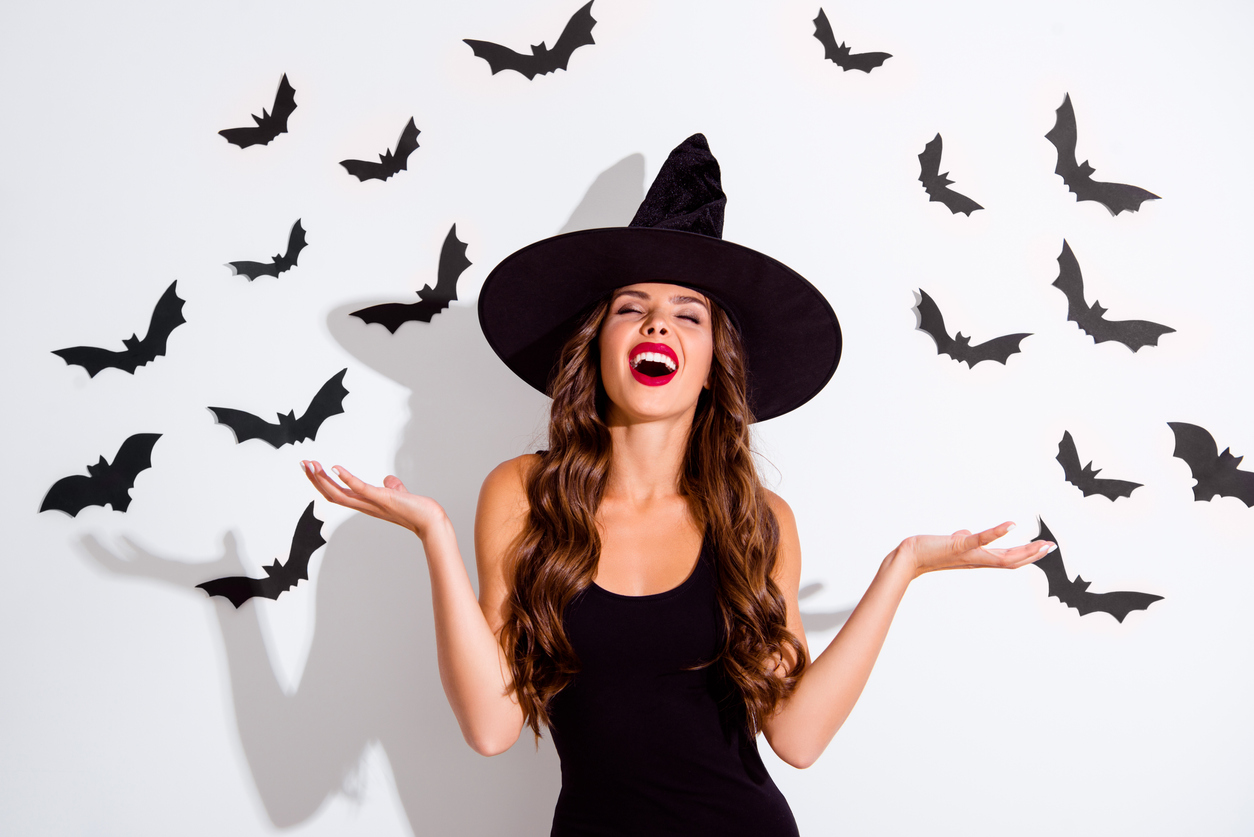 Here at Merritts For Hair, Halloween is our favourite time of year. We love the decorations, dressing up, planning fun parties, and above all else, trying out some spooky hairstyles. We know that you are as excited as us, which is why in today's blog, we're breaking down our Halloween essentials.
We'll be looking into the top hair styling products you need to achieve scarily straight hair and creepily curly locks. We'll also be providing you with our top products for coloured hair if you decide to go the extra mile with your costume and dye your hair!
Evo Haze Styling Powder
This product is an absolute must if you want a big, crazy combed back look this Halloween. The Evo Haze Styling Powder is a texturising powder that gives your hair varied control – the more you apply, the more grip you will get. It provides volume and texture to more delicate hair so you can create bouncy, dramatic looks no matter your hair's thickness. This product is a lifesaver for Halloween as it eliminates the need for backcombing, which can seriously damage your hair.
Directions: Lightly sprinkle the powder over clean, dry hair and ruffle in. Move your hair into your preferred style and watch as the Evo Haze Styling Powder works its magic, keeping your hair in place all through the night.
Evo Shebang-A-Bang Dry Spray Wax
This is another product on our must-have for Halloween list. Evo Shebang-A-Bang Dry Spray Wax is a spray styling wax, perfect for achieving a flexible matte finish to any hair type. We have tried and tested this product ourselves and found that the wax does not clump or feel heavy on your hair and instead can be built up gradually so you can create the style you're looking for with ease. Whether you're going for a big and fierce look this Halloween, or a straight, sleek vampire style, this wax will allow you to create the perfect shape.
Directions: Spray the fine mist evenly through wet hair to use as a styling aid, use on dry hair to add texture to your look or use as a finishing spray for extra shine.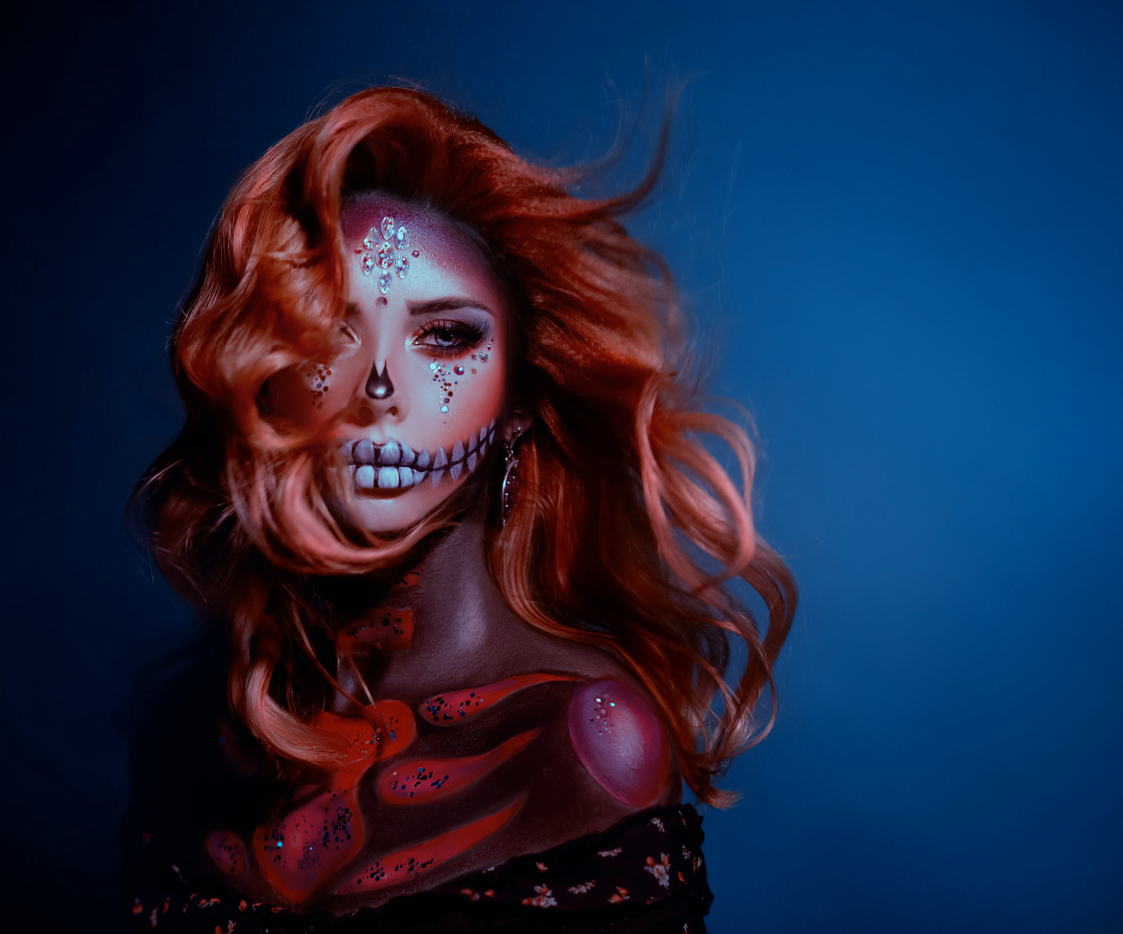 NAK Colour Masque Mulberry Wine
If you're committing to your Halloween costume this year by dying your hair, then you must remember to use the right products to give your hair the treatment it needs. We have a fantastic range of NAK hair products that will give your hair nourishment and colour protection all in one. The NAK Colour Masque comes in a wide variety of colours, but we recommend the Mulberry Wine product for those with mid to dark brown hair with hints of red or purple. Keep your hair glossy and vibrant with this hair mask, perfect for use in between salon visits.
Directions: Wash your hair with the NAK Colour Masque Mulberry Wine shampoo and towel dry. Apply to your towel-dried hair and leave in for between five and ten minutes. Rinse your hair thoroughly or until the water runs clear.
Hur Slant Iron
If you're making the most of the spooky season and are attending more than one Halloween party this year, you'll need more than one costume, which means more than one hairstyle! To make things a bit easier, why not try our Hur Slant Iron Hair Straighter? This is our most versatile hair straightener and allows for you to not only straighten your hair but create beautiful bouncy waves too. Its 30° slanted edges work with its mineral-infused ceramic plates allowing you to tilt the tool as much or as little as you want to achieve whichever style you're after. Dressing as a slinky witch's cat? Choose not to tilt to create sleek, glossy, and perfectly straight hair. What about a majestic mermaid? Tilt the straighteners to get those beachy waves.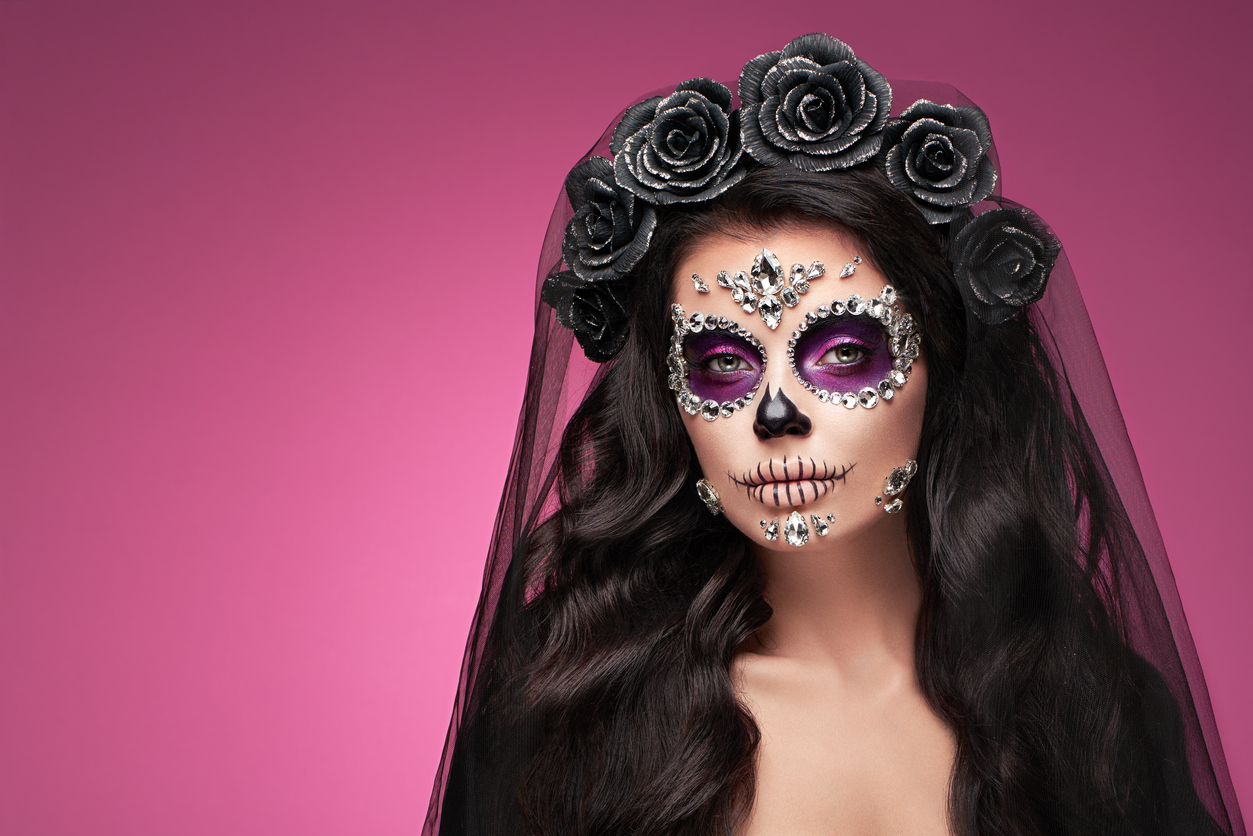 Halloween at Merritts for Hair
We have a fantastic range of brands here at Merritts for Hair, so you're guaranteed to find the salon-quality hair products you're looking for with us. For those sexy, subtly spooky looks, we have the shampoos, conditioners, and electrical hair products you need to create sleek and straight hair that'll leave your party guests stunned. Whereas if you prefer to let your hair do the talking and feel like going all out this Halloween, then we've got the colour protection and volumising products to help you stand out from the crowd.
If you have any questions about our range of hair products or want to learn more about those listed, please feel free to contact our friendly, knowledgeable team. We are always more than happy to help. Happy Halloween!