Halloween Essentials
Friday, 28 October 2016 | Admin
Here at Merritts For Hair Halloween is our favourite time of year, we just LOVE all the decorations, the dressing up, the parties and especially the wacky hair dos (and the sweets but lets not talk about that).
So, we have come up with a few Halloween essentials and hair ideas for you to try out.
Evo Haze,
a absolute must have if your looking to have the big crazy back combed look. Haze is a texturizing powder that gives your hair varied control, the more you apply the more grip you will get. Even if your looking to be more pretty than crazy this year, Haze creates volume and texture to finer hair without the need of back combing, so the sleeker looks can still be created.
Shebang-a-bang,
Another must have for Halloween. Shebang-a-bang is a spray styling wax. perfect for a flexible matte finish. Shebang allows you to spray a fine mist evenly through hair, allowing you to style, restyle and finish. This wax does not clump or feel heavy on hair and be built up gradually. So whether you going for a big and fierce look this Halloween, or a sleek vamp look, this wax will allow you to create the perfect shape.
Be Proud - VICTORIOUS
Be VICTORIOUS with your look this Halloween. These dramatic lashes will give you that OOMF you need for your costume. Whether your a Witch, Zombie or Kitty Cat, these lashes will make you stand out from the crowd. Enhance your eye makeup and make a statement.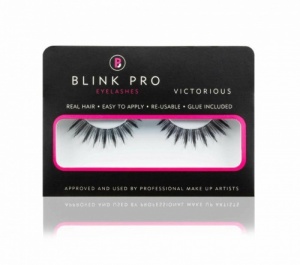 Cloud Nine Wand.
The Cloud Nine Waving Wand allows you to create big, voluptuous waves. Perfect for any night out, not just Halloween. Adding voluminous hair to your look will make you feel and look more confident. Halloween may be scary.. but your hair definitely won't look it.