GOSH and #badhairday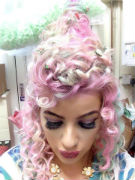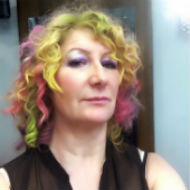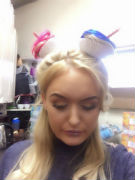 Friday 12th February is a big day in the salon for us. We're are taking in part in Great Ormond St Hospital #badhairday challenge.
Sponsored this year by Cloud Nine, those of the hair straightening fame, GOSH once again, hopes to raise funds for new equipment and vital research to help children from all over the country. Children treated at GOSH suffer from the rarest and life threatening conditions and funds are desperately needed in order to care for them.
Clients tomorrow will be greeted by us looking a little different than our normal blonde hairdos. I am hoping to carry off a rather fetching green and yellow mohawk, whilst Abbey will be sporting a pastel coloured magical unicorn. Lauren is going to be a colourful rainbow with the help of our Coloursmash hair chalks!
We will be decorating the salon with balloons and posters in the windows, so anyone passing can always bob in and make a donation. I'm sure those in Bolton won't miss us! We have a sweepstake going on in the salon where our clients have been choosing out of a variety of wacky hair pictures. The winning hairstyle will be announced on Friday at 3pm on the GOSH website.
We will be sure to post plenty of pictures of our #badhairdays on Facebook, Instagram and Twitter for you to see! So look out for us @Merrittsforhair
Anybody who wishes to participate in our #badhairday challenge, we will style you for free... You just have to let us be creative and make a donation!!!
A big thanks to all our customers we helped to raise over £140.