Cloud Nine Touch
Tuesday, 6 May 2014 | Admin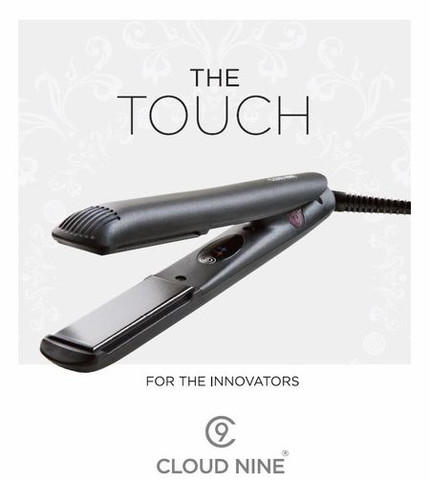 We were all a bit excited to have delivery of the new C9 Touch yesterday.
The Touch has dual temperature controls that with 2 clicks of the plates produces instant heat of 195°. no waiting around ! if you wish to turn down the temperature for softer curls or if your hair is fine, just click three times and it's turned down to 165°.
The mineral infused plates leave your hair super glossy and soft to the touch, keeping your hair in tiptop condition
And if you don't use your iron for 30 seconds or more, it switches itself off automatically, so it's great for the most forgetful of us.