Can Dyed Hair Ever be Healthy?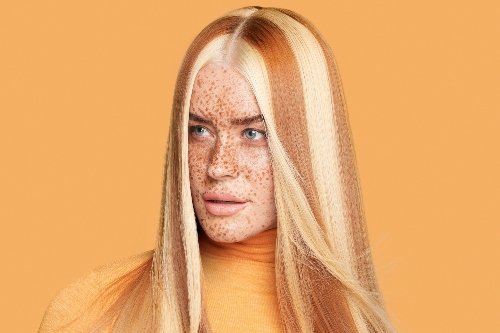 If you're conscious about your hair's health, you may have been put off by the thought of dying it due to claims that it dries and damages your hair. However, changing your hair colour allows you to express yourself, try something new, and switch up your look, so dying it responsibly is a great way to do this.
It is also a necessity for many people who wish to avoid the visible signs of ageing. Having grey roots can make many people feel self-conscious, so they turn to hair dye to touch up their colour and stay looking youthful for longer.
However, if your hair grows quickly, or you like to switch up your style frequently, you must look after your dyed hair otherwise it can dry out or, worst case, fall out.
So, we're helping you out by providing our expertise to explain how dyed hair can be healthy, despite what you may have been led to believe.
Is Dying Your Hair at Home Ever OK?
Contrary to popular belief, dying your hair at home is often fine and gives fantastic results. It is much cheaper than if you were to go to a hair salon, and many people usually feel more comfortable doing it themselves in the comfort of their own homes. When dying your hair outside of a salon, you should always follow the instructions on the dye carefully, use the right hair products for coloured hair to prep, and put the proper aftercare in place.
However, if you're going for a significant change, for example, from dark brunette to blonde, we would always recommend seeing a professional at a hair salon. This is because several things can go wrong when using bleach, such as accidentally missing a spot, meaning touch-ups later on, or leaving the formula on for too long, resulting in the hair falling out.
Preparing Your Hair Before Dying
There are several steps you should follow before you begin dying your hair; let's take a look.
Avoid shampooing. Although the thought of showing up to your appointment with greasy hair may make you cringe, the natural oils in your unwashed hair will help protect against the chemicals in the hair dye.
Allow your hair to be as natural as possible. Again, you may want to make a great impression on your hairdresser, but avoid styling your hair before attending your appointment. Your natural hair is the perfect base for hair dye, so this step is essential for the best outcome.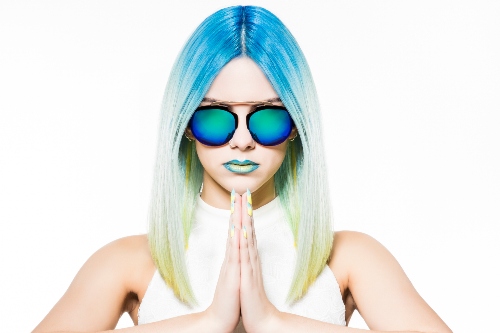 Have inspiration in mind. Whether you're visiting a salon, your friend or family member is helping you out, or you're going solo, having hair inspiration at hand is a must before you put bleach to your hair. So gather some images or flick through the latest issue of Vogue to find your new look.
Have your aftercare products on hand. Your aftercare begins immediately after you've rinsed the dye out of your hair, so make sure you've ordered your colour-treated hair shampoo and conditioner before you start.
Dying Your Hair Healthily
Once you've done the right preparation, but before you dye your entire chosen area, make sure you do a strand test. If you're using box dye, there will be instructions on how to complete this, so following the steps carefully is crucial.
A strand test is vital when dying your hair, especially if it's the first time dying or using a particular brand of dye. From this, you will be able to see how your hair reacts to the chemicals. If it hurts, burns, or itches, wash it off immediately and do not use it again. If you complete the strand test and the colour doesn't look as you would expect, you can change colours before facing the disappointment you would have if you dyed your entire head.
When brushing the dye through your hair, make sure to work in sections and evenly spread it across the chosen area. This will help you avoid treating the same area more than once or missing spots and having to touch up later on.
Make sure to leave the dye on for the exact amount of time stated in the instructions and rinse out thoroughly. The water should run completely clear, so don't stop rinsing until this is the case.
How to Look After Your Dyed Hair
Once you've dyed your hair and you're happy with the finished product, it's important that you keep up with the maintenance and look after it properly in order to make the colour last and for your hair to stay healthy. So let's take a look at our top tips for looking after your dyed hair.
Washing Your Hair Less Frequently
Avoid washing your hair for a few days after you dyed it, as this is when your hair is most vulnerable due to the chemicals, meaning it will wash out more of the dye (even if you use bleach), and the colour will fade.
Once you get back into your hair-washing routine, consider skipping a few washes and try to shampoo just a couple of times a week. When you do, use a colour-treated hair shampoo such as the Innoluxe #Saved Shampoo.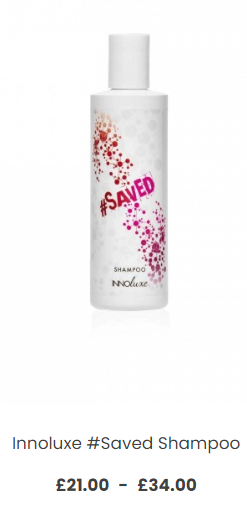 This product gently cleanses your hair, leaving it shiny and soft while enhancing your hair colour. This range also has a pairing conditioner, the Innoluxe #Saved Conditioner, so make sure to pick up both to ensure maximum protection against fading and drying.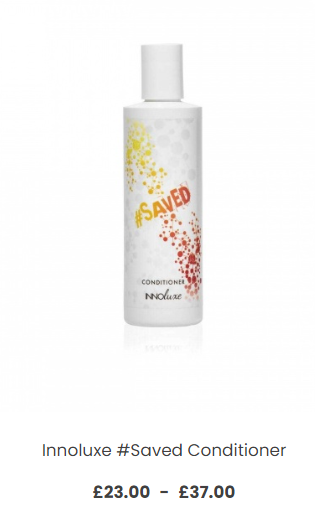 Using Regular Hair Masks
Another way to hold onto your colour for longer, and ensure that your hair stays healthy while you do, is to use hair masks regularly. For example, the Innoluxe #Saved Mask.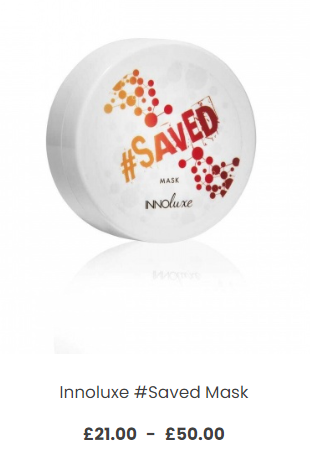 This nourishing hair mask works deep into the hair by leaving it soft, shiny, and protected against thinning, drying, and fading. You can use a hair mask alongside your regular shampoo and conditioner, but it works best with other colour-protecting products, such as the Innoluxe hair products mentioned above.
You can get your hands on all these fantastic products and more from our colour-protection range here at Merritts for Hair.