Autumn Hair Care Trends
Friday, 10 September 2021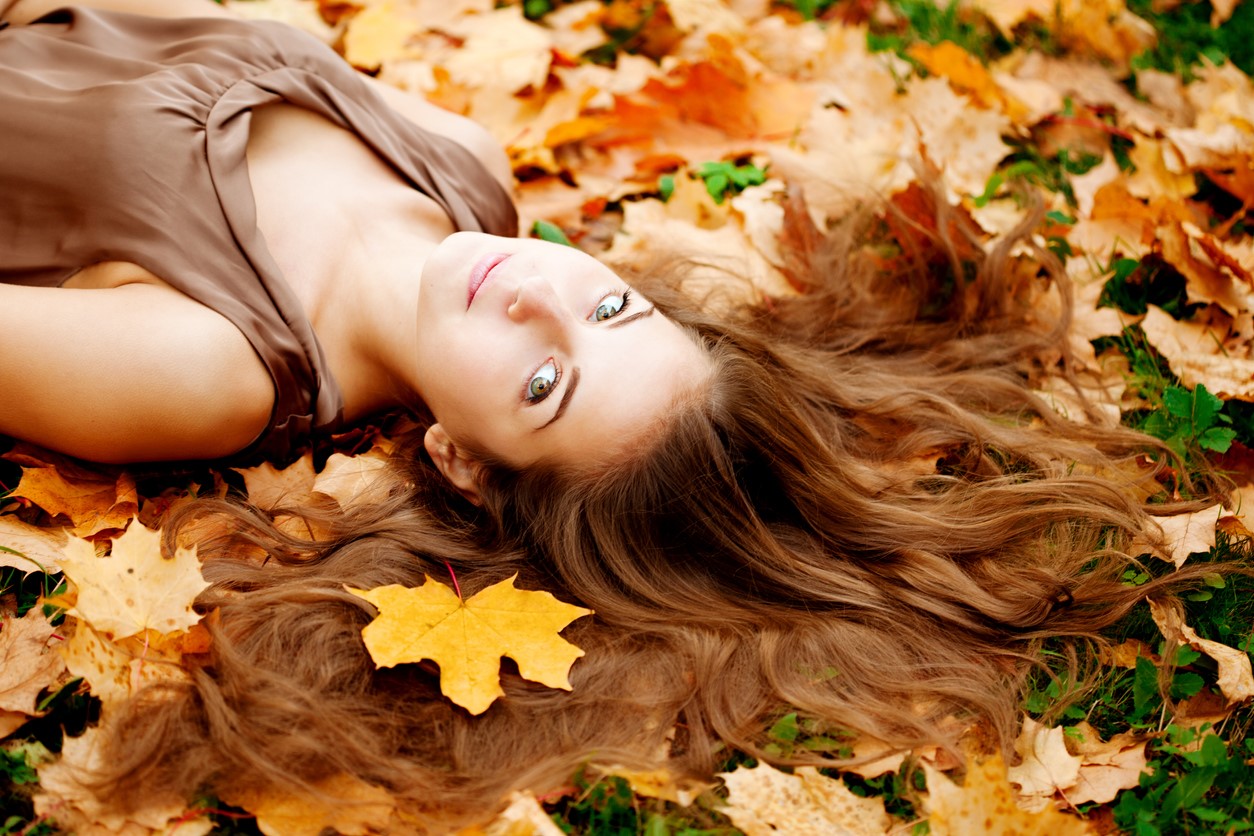 Where did summer go? It was only five minutes ago that we were preparing for summer nights out, wasn't it? Although you might be yearning for the warm nights and long days, autumn is upon us and it's not all that bad.
September gives us back to school, which provides a sigh of relief for parents all over the country. October is filled with pumpkin spice, Halloween, and horror movie nights and November gifts us with exciting firework displays and marks the beginning of the festive period. Autumn also symbolises change, and many of us choose this time of year to switch up our style.
If you're looking to add an autumnal twist to your hair, today's blog is for you. We're going to be looking into the hottest hairstyles and colours for autumn 2021, as well as the products you need to protect your locks in the colder months. But first, a lot of us experience seasonal problems with our hair such as thinning and split ends – let's discover what you can do to go into autumn with a healthy head of hair.
How to Deal with Common Autumn Hair Problems
You might think you know your hair type well; it could be naturally greasy, dry, or thin, but did you know this can change with the weather? Not only this but the texture can change too, and it's important to know how to treat these changes as the colder months draw closer. Here are a few examples of autumnal hair problems and how to tackle them with the help of Merritts for Hair.
Thinning. It has been proven that in autumn people can lose their hair up to 4x the rate of their usual hair loss. This may sound scary, but now is the best time to be preventing as much hair loss as possible. Switch up your shampoo and conditioner and use hair loss products such as the salon-quality products we stock on our website.
Dry scalp. Due to the decrease in temperature and humidity, your scalp could dry out. If you usually have dry hair, then this will be a more noticeable change. Take a look at our dry hair treatments and stock up to give your hair the moisture it needs.
Split ends. Similarly, the colder temperature can make your hair much more brittle than usual. When this happens, your hair can break and snap, leading to those split ends that nobody appreciates. To prevent this worsening, try and avoid using electrical tools when possible and give your hair a breather. If you are using tools, it's important to apply a professional heat protection spray first.

Hair Trends Autumn 2021
If you're looking to switch up your style this autumn, you're not alone. Many people use the change in season as an excuse to change their look, and why not? Certain autumnal trends will never go out of style, such as the classic long bob and coppery colours, but we want to know what's on-trend for autumn 2021.
Colours. This summer saw a huge rise in those of us bleaching our hair and this style isn't going anywhere. Although in the warmer months, the style was all about the lightest blondes and dazzling highlights, we're toning it down slightly for autumn. If you're looking for a change then try caramel – the colour taking over our hair from September. Whether you're looking to adapt your summer highlights, or you fancy trying out balayage, give the caramel a go. Don't forget, if your hair is naturally dark, you'll need the right hair products for colour treated hair; explore our website to discover our range of salon approved shampoos, conditioners and treatments.
Cuts. According to expert hairstylists, this autumn it's all about the dramatic fringe. Whether you opt for a full fringe with the overgrown look, or you prefer the curtain bangs that were all the rage this summer, the fringe is the cut of choice. They're versatile, fun, and truly never go out of style

Products That You Need This Autumn
Treating your hair with quality products is essential all year round but becomes even more important when the temperature drops, and all the above hair problems discussed above come into play. Lucky for you, here at Merritts for Hair we house a vast collection of professional hair products available online - let's take a look at our top picks for hair care this autumn.
Fuente Coco Moisture Shampoo. This salon-quality shampoo is a must for those who suffer from dry hair in autumn. Designed to help restore shine and moisture, simply use like you would with any other shampoo and feel the benefits of added gloss and bounce. Shop the full Fuente Coco Moisture Shampoo collection on our website today.
Evo Fabuloso. These professional hair masks are available in a wide range of colours from deep mahogany to light beige. They are designed to intensify colour treated hair and add moisture to leave your hair feeling and looking like you just stepped out of the salon. Try the Evo Fabuloso in caramel if you opt to dye your hair the trendy shade this autumn.
Alfaparf Semi Di Lino Scalp Renew Energising Shampoo. If you suffer from hair thinning and hair loss in the autumn months, then this is the perfect shampoo for you. Its natural ingredients will strengthen your hair follicles and leave you with lasting shine. Shop this Alfaparf hair loss shampoo and the rest of the collection on our website today.
NAK. This brand is so great that we couldn't choose just one of their products! Our NAK hair products are available on our website where you can find a full range of their colour treated hair shampoos and conditioners. They are sulphate and paraben free and never tested on animals. Give your hair the love it deserves and pop some NAK hair products into your basket.
We hope that this blog has helped to solve some of your autumnal hair problems and given you some inspiration for your new cut or colour.
As always, if you have any questions don't hesitate to get in touch – our friendly team are more than happy to recommend the best products for your hair type or answer any queries about the amazing products we stock on our website.