All i want for Christmas...
ALL I WANT FOR CHRISTMAS...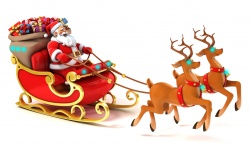 With Christmas fast approaching, you may be stuck for present ideas. Whether it's for your mum, dad, daughter or a friend.. we have something for everybody. Here are a few of our top picks this Christmas...
Alfa Italia Viaggio Travel Hairdryer and styler set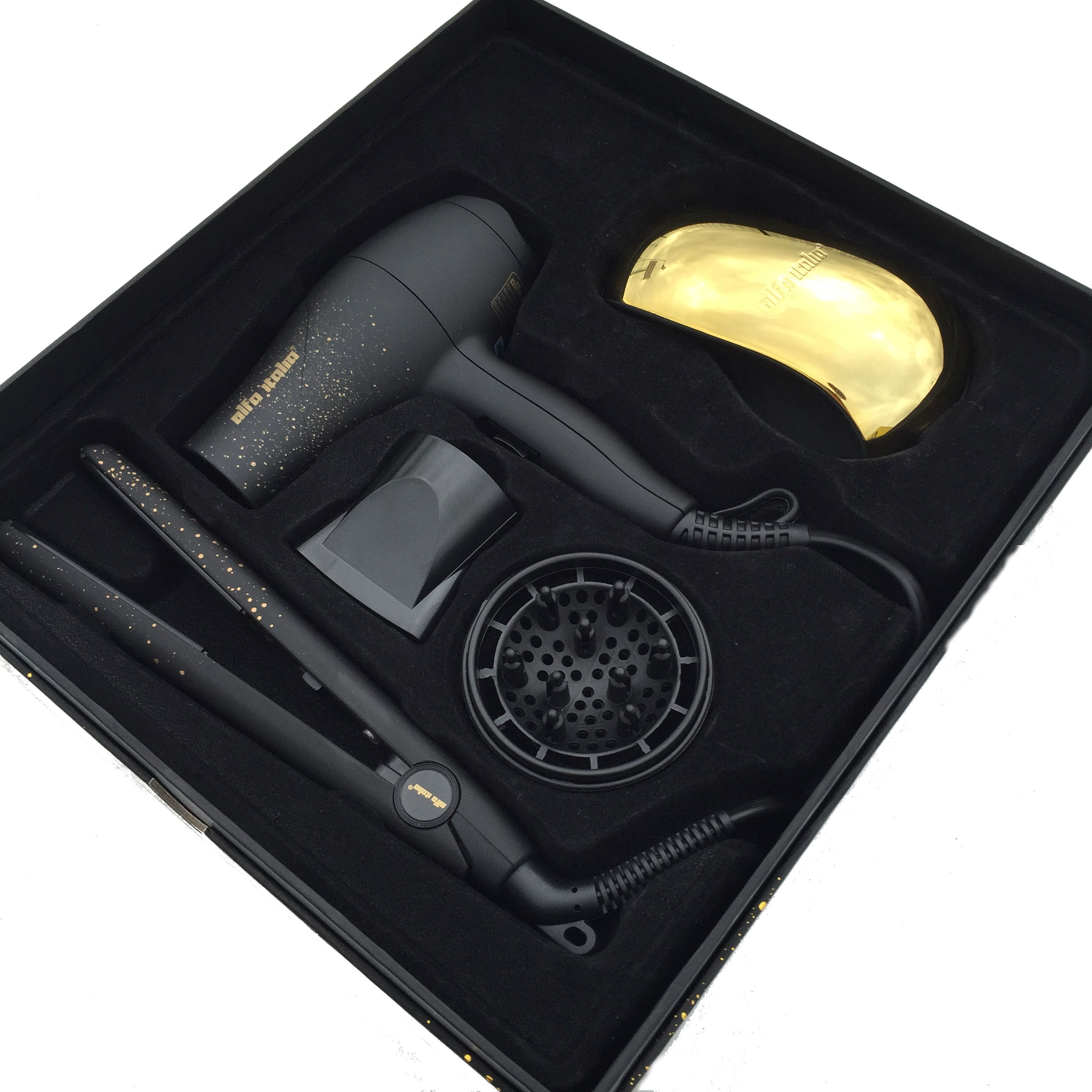 The Alfa Italia Viaggio Travel kit is perfect for a gift this Christmas. The set includes a powerful miniature hairdryer with nozzle and diffuser attachments, some miniature straighteners and also a gold metallic detangling brush. This set is great for money at only £44.95
The Cloud Nine Iron Christmas Gift set 2016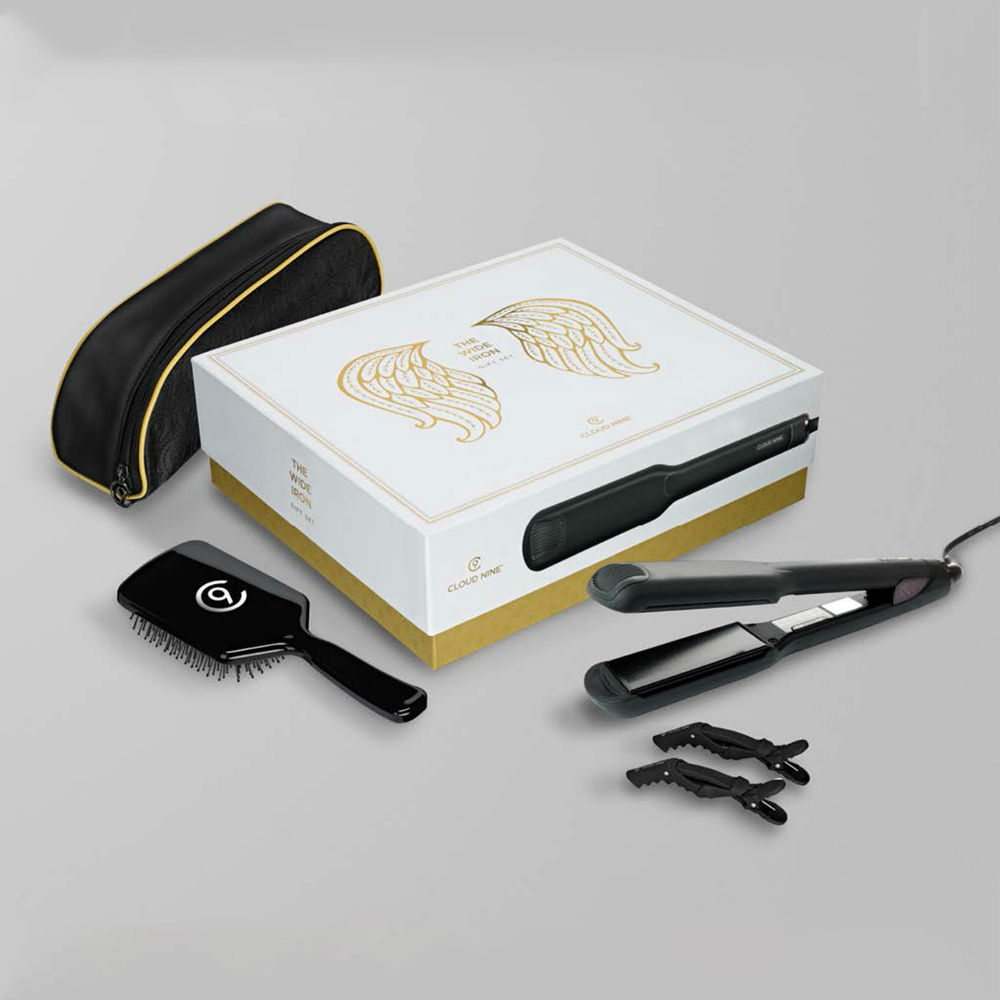 The Cloud Nine Iron Christmas gift set is another great gift idea for Christmas. For £145 the gift set includes your choice of wide/medium iron. Both come with a heat guard, a heat resistant bag, a cloud nine paddle brush and 2 crocodile clips.
Neal & Wolf Elysian Nurture Hand Wash & Hand and Body lotion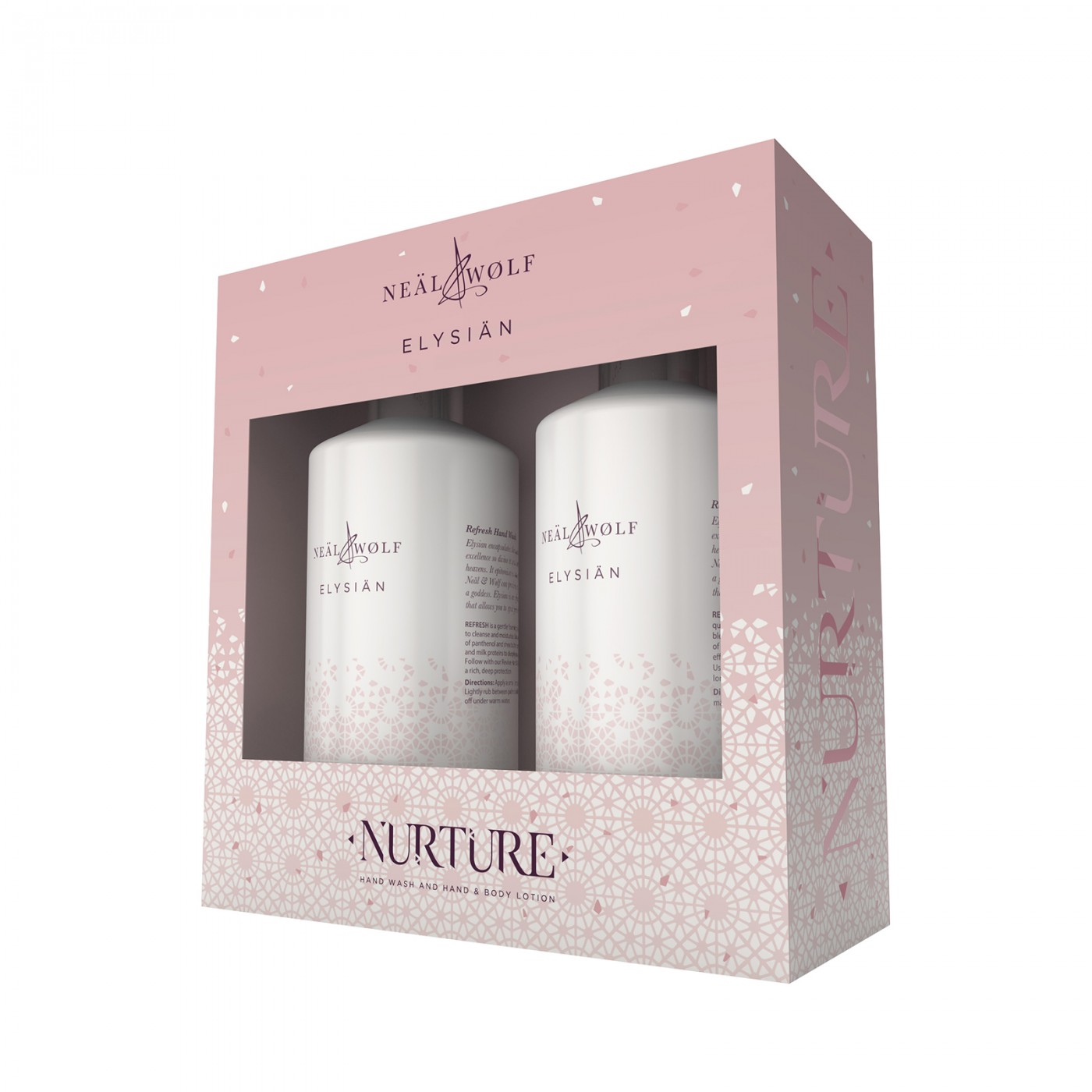 The Neal & Wolf Elysian Nurture Hand Wash & Hand and body lotion is an absolute bargain at £26.95. The set includes a Refresh hand wash 250ml and a Revive Hand & Body lotion 250ml. The Refresh Hand wash uses the Neal & Wolf specialist combination of Panthenol, shea butter and silk proteins to leave skin feeling soft, cleansed and smooth. The Revive hand & Body lotion blends red algae, passionflower and borage oil. Both products have the unique, divine Neal & Wolf Aroma.
Alterna Bamboo Shine Bright Gift Set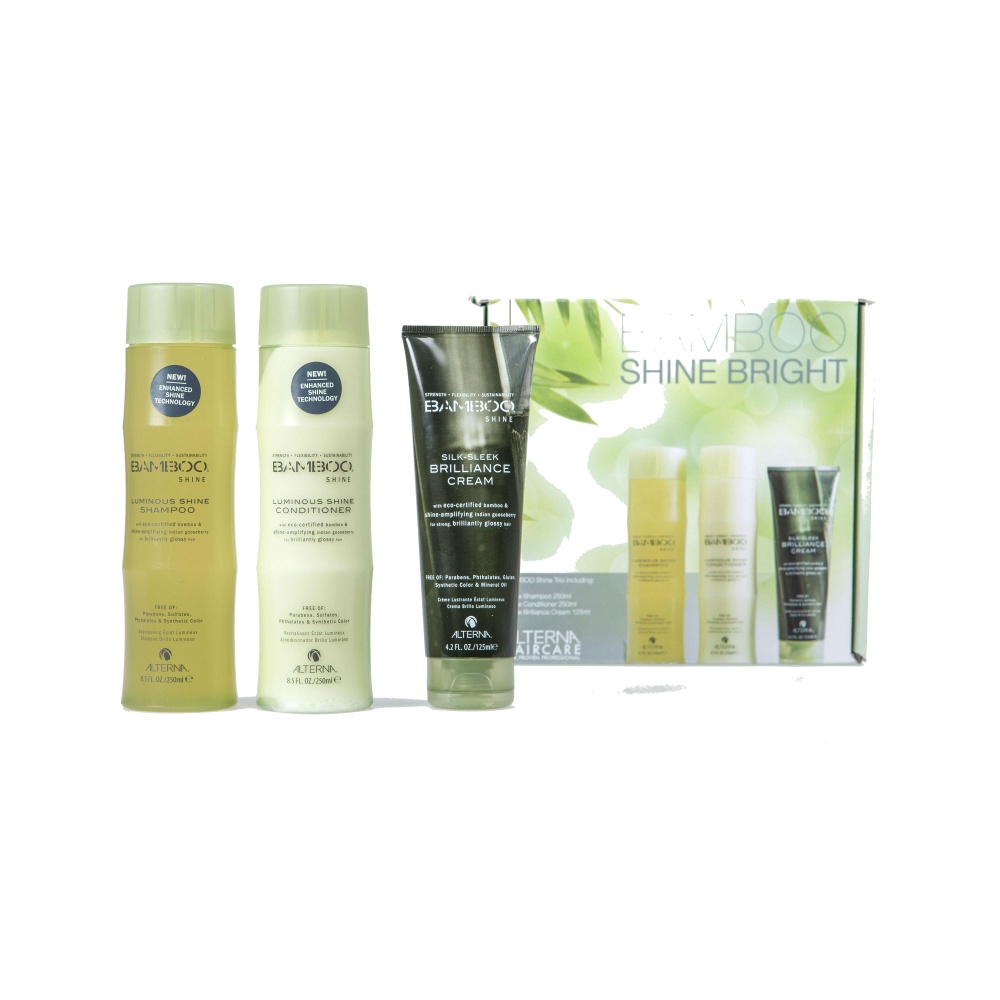 The Alterna Bamboo Shine Bright gift set is great for somebody that needs to add shine and life back in to the hair. Bamboo creates a great lather and smells amazing! The Bamboo Shine Bright Trio gift Set has your favorite Bamboo Shine Shampoo and Conditioner plus the Silk Sleek Brilliance Cream in a beautifully presented gift pack.
Caviar Alterna Duo's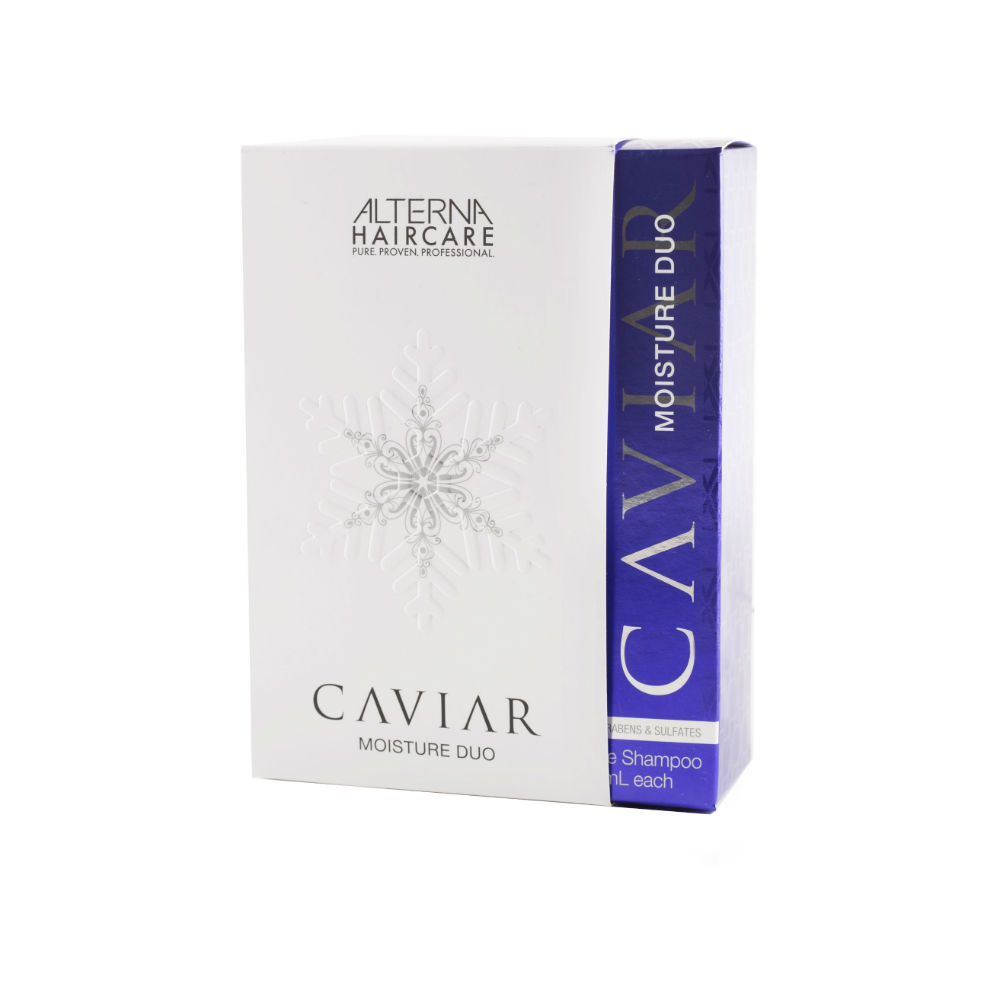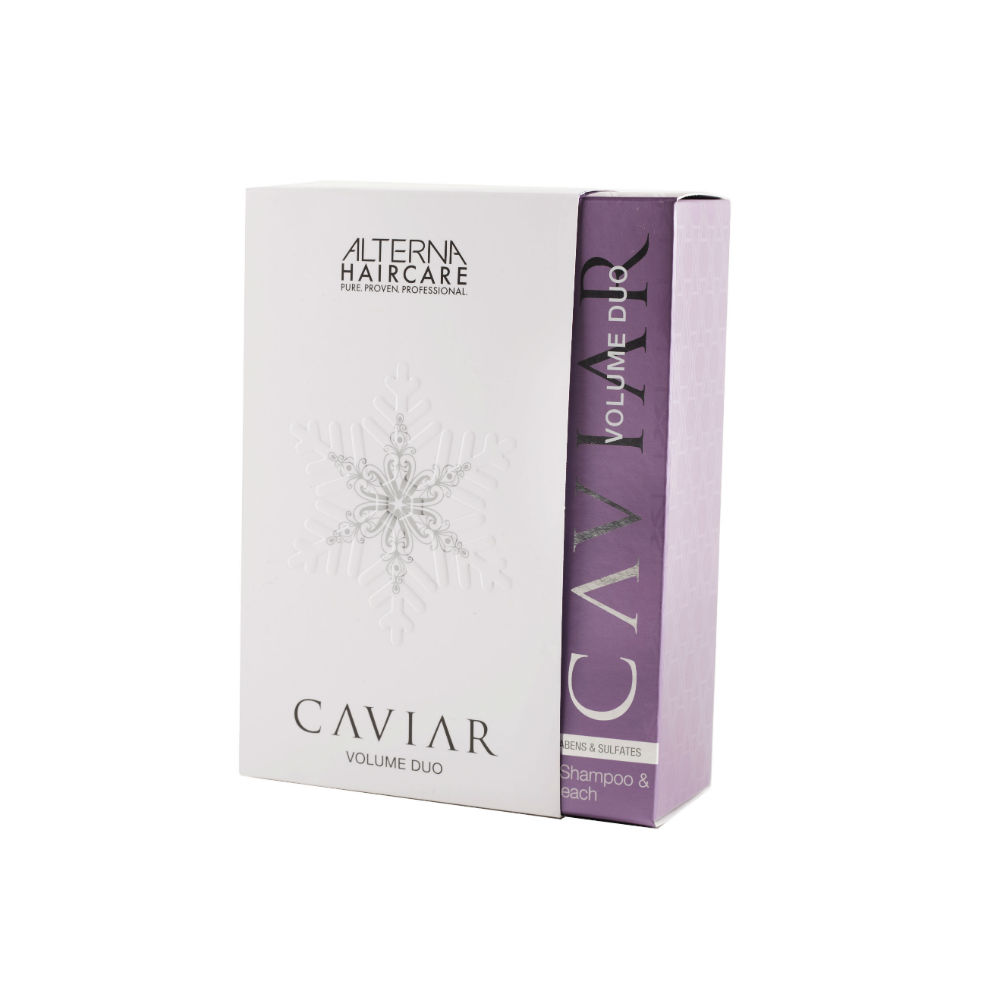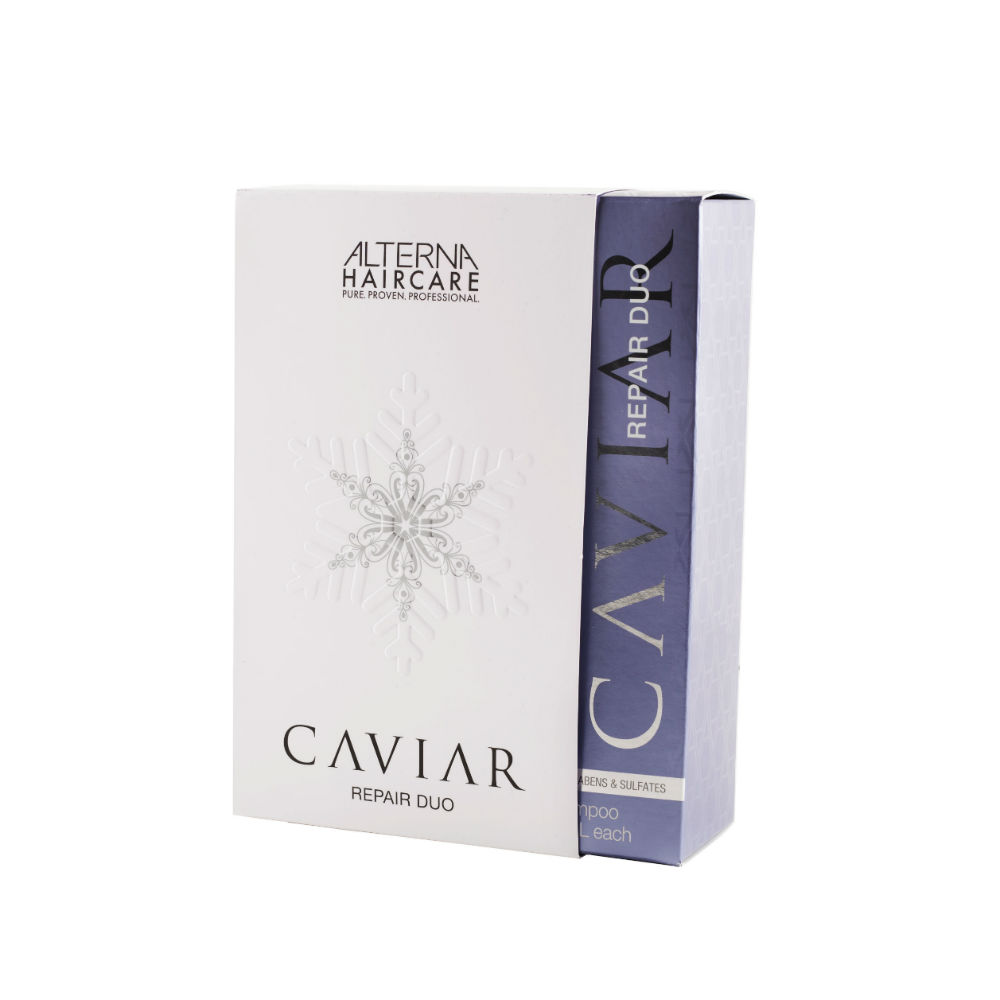 We have 3 Alterna Duo's for different types of hair. All of the packs are sulphate free and contain a 250ml size shampoo & conditioner. The volume duo for limp hair creates volume and fullness, making hair feel thicker. The repair duo helps to add life back in to damaged hair or hair that needs some TLC. Lastly, the moisture duo for dry, course hair will make brittle hair feel hydrated and silky, with a superb shine.
Evo Tree Hangers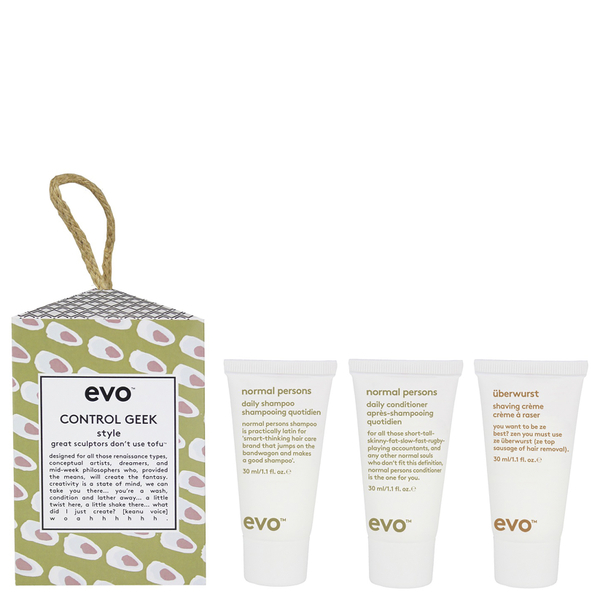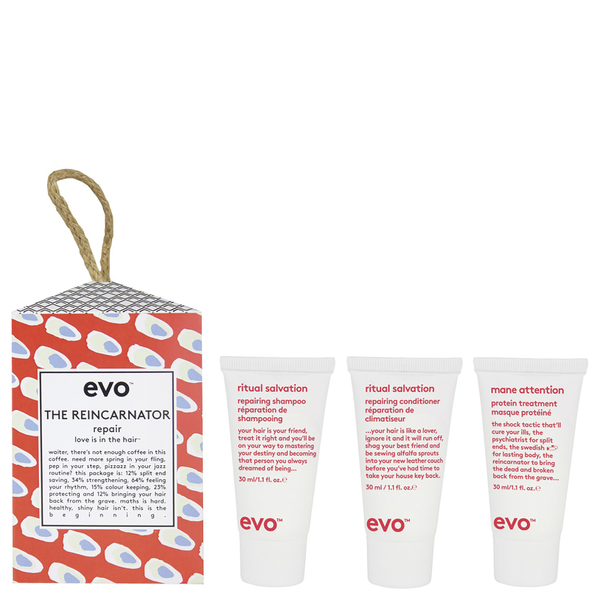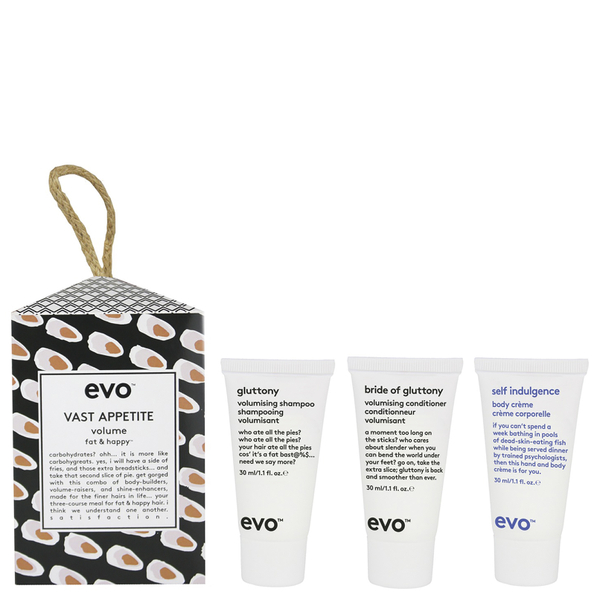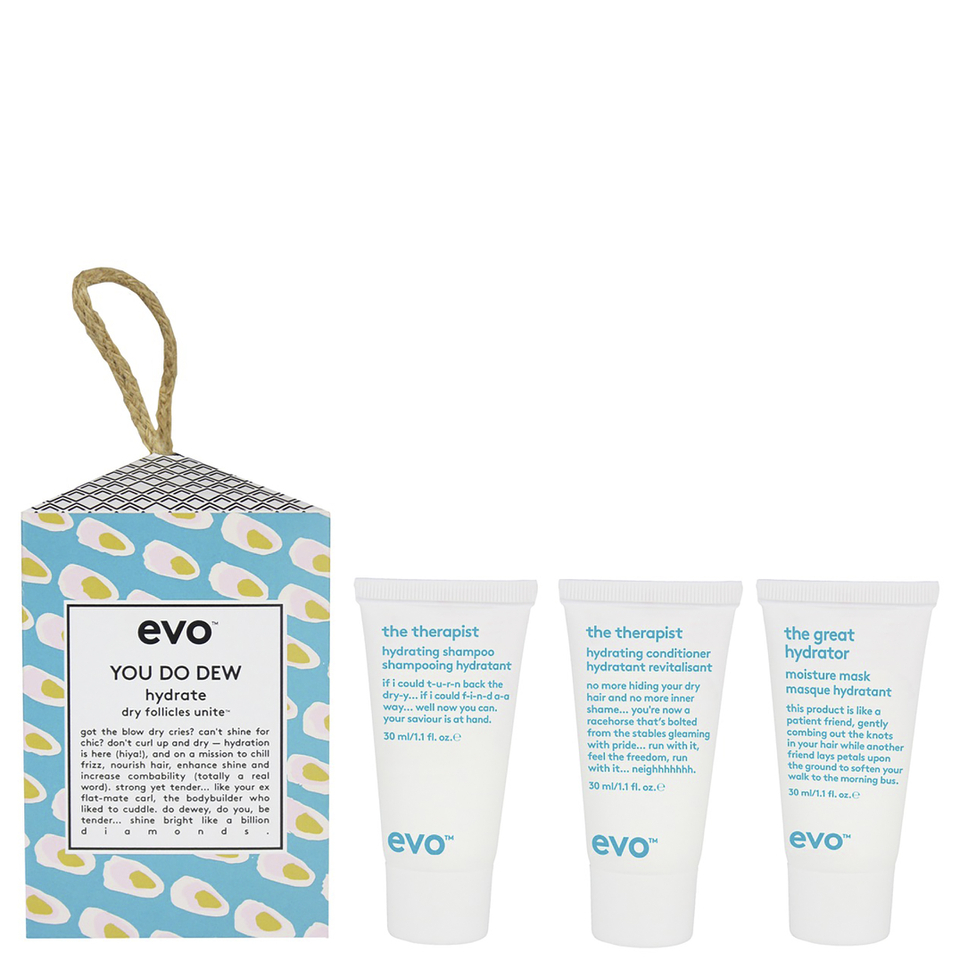 If your just looking for a stocking filler, these Evo Tree hangers are perfect!! ONLY £8!!! Each pack contains 3 x 30ml tubes. The Control Geek is for normal hair and contains 1 x Normal Person shampoo, 1x Normal Persons Conditioner and 1 x Uberwurst shaving creme. This one is perfect for men for getting rid of product build up, that have normal to greasy hair.
The Reincarnator includes 1 x Ritual Salvation shampoo, 1 x Ritual salvation Conditioner and 1 x Mane Attention. Perfect for those who's hair needs repairing.
The Vast Appetite includes 1 x Gluttony shampoo, 1 x Bride of gluttony Conditioner and 1x Self indulgence body creme. For those who need body and fullness in their locks.
The Yew do dew contains 1x The therapist shampoo 1x The therapist conditioner and 1x The great hydrator moisture mask. For those with dry brittle hair that need to add moisture back in to the hair and reduce frizz.
St Tropez Ultimate Tan Kit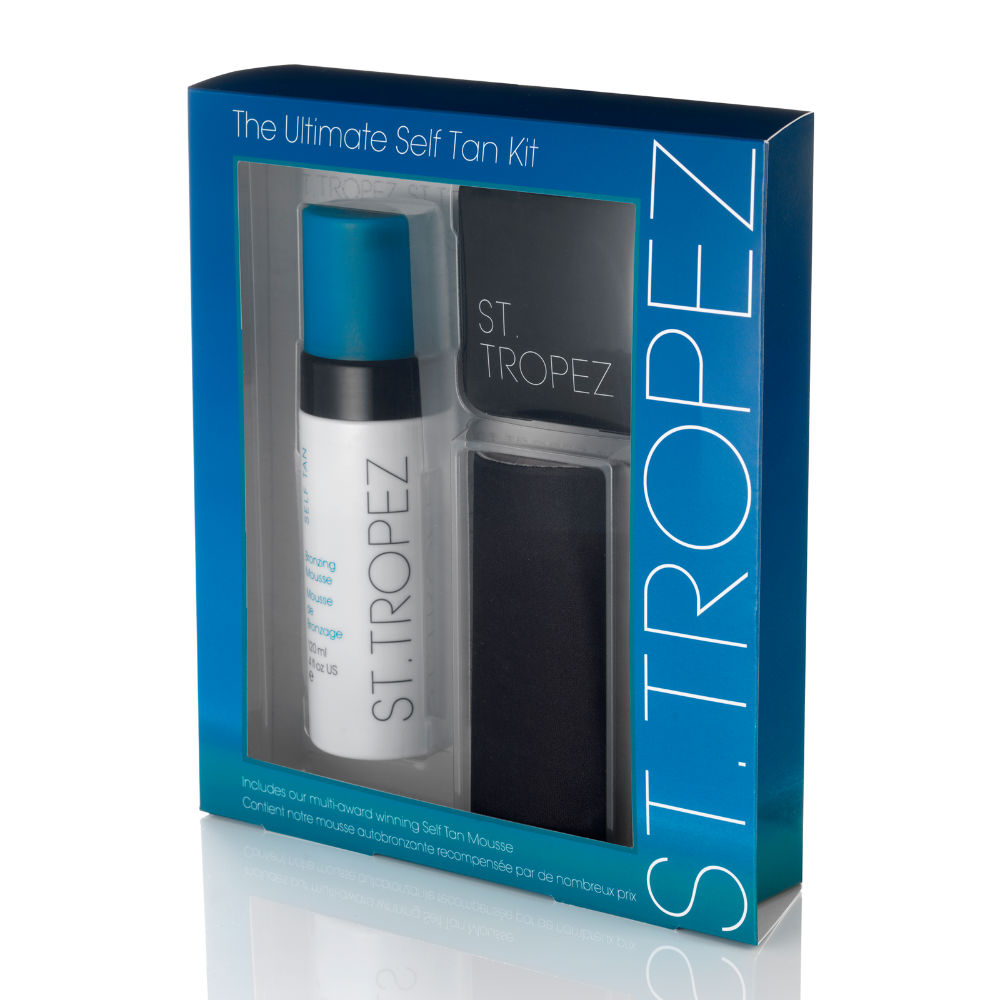 The St Tropez Ultimate Tan kit is fabulous for a natural looking, streak-free tan. The set includes the multi-award winning bronzing mousse, a tan applicator mitt and a tan enhancing powder, for a flawless finish. Perfect for those Winter nights out, when you just need a little bit of colour. Only £18.95!!
Precious Nature Gift Sets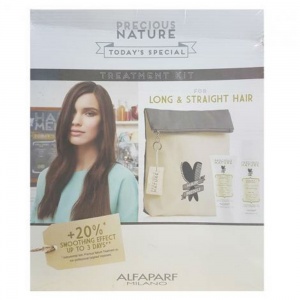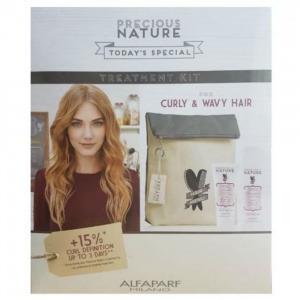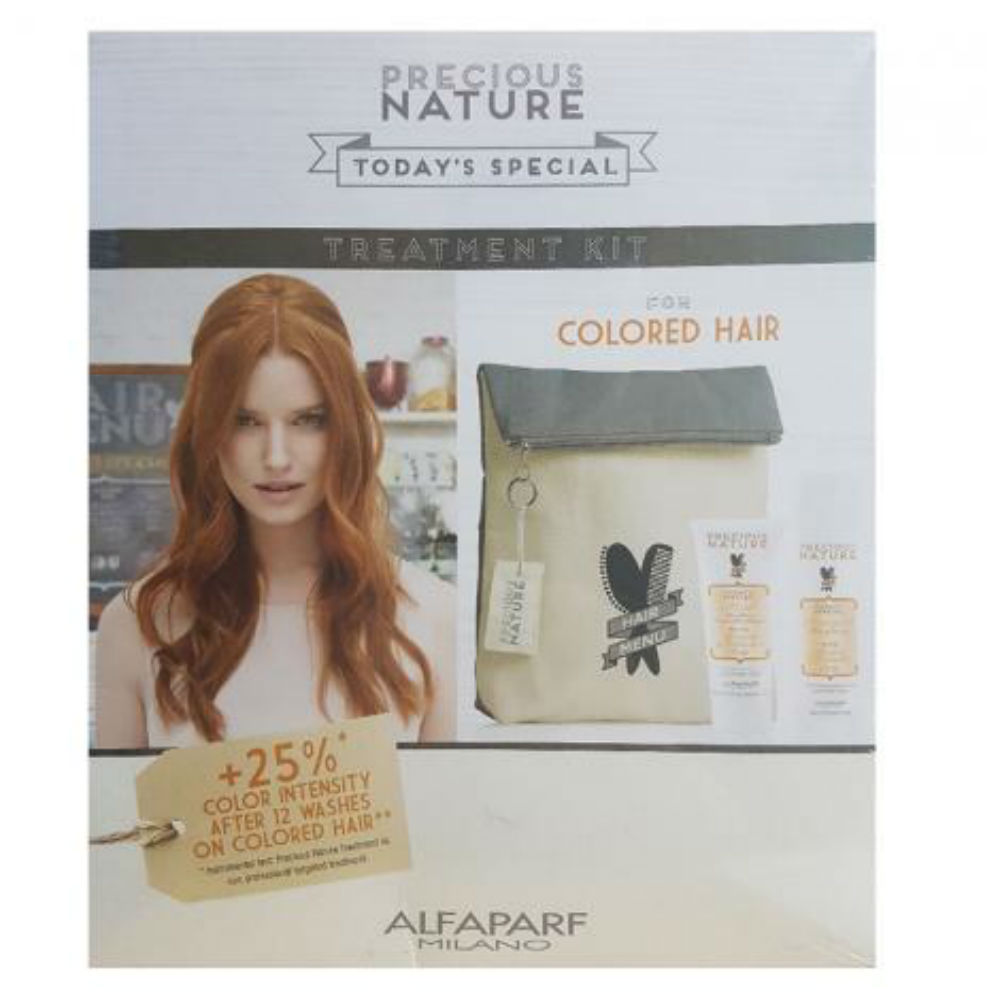 The precious Nature gift sets are great value at just £14.95. All 3 contain a 250ml shampoo and conditioner and a handy hessian bag. We have the Grape and Lavender gift set which is for curly and wavy hair. The prickly pear and orange, which is for long and straight hair. Lastly, the almond and pistachio for coloured hair. All 3 have unique aromas that smell amazing!
Daddy, daddy cool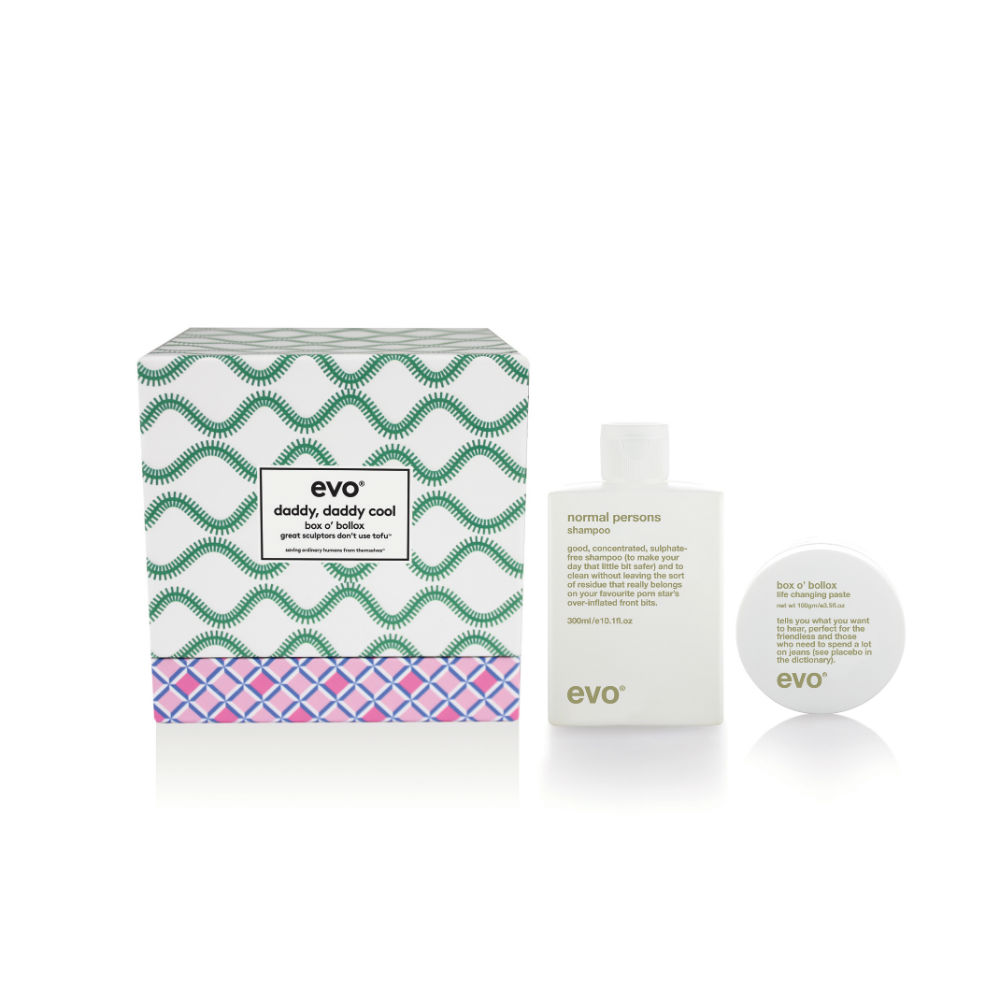 One for the lads... Daddy, daddy cool. Includes Box o'bollox and normal persons shampoo which is great for eliminating product residue and leaving hair feeling fresh and clean. Just £19.50
Neal & Wolf Embrace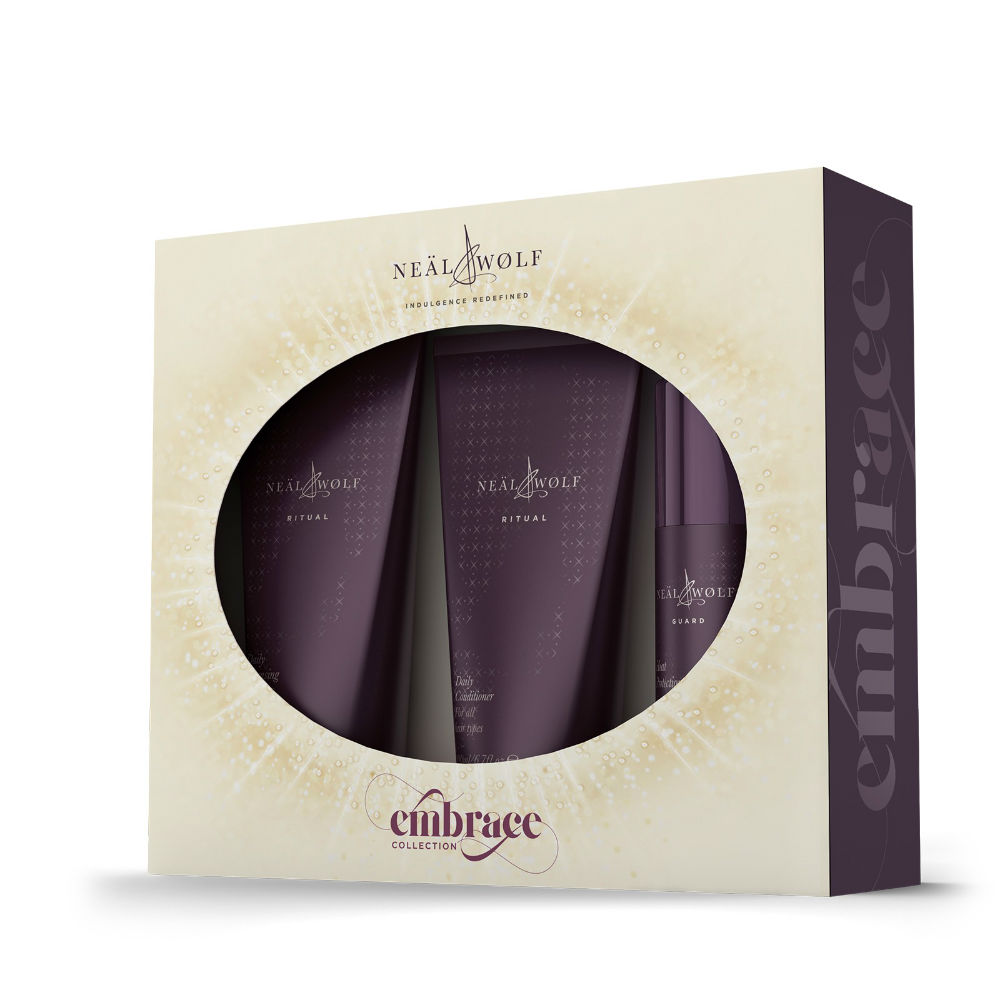 Set includes: 1x Ritual Daily Cleansing Shampoo 250ml, 1x Ritual Daily Conditioner 200ml and 1x Guard Heat protection 150ml. Our ritual shampoo and conditioner work together to cleanse the hair while still conditioning it. The Guard Heat protection defends your hair from heat styling. All for £23.95.
Ikoo Metallic Detanglers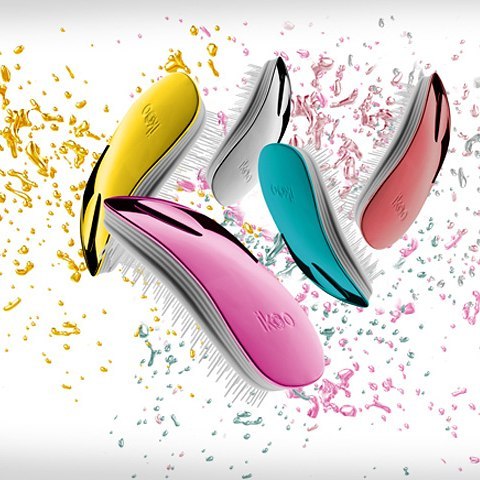 Ikoo detangling brushes come in five fabulous metallic colours. The Ikoo allows you to detangle your hair whilst massaging your scalp. No more tugging on knotty hair. Perfect for children with long hair, who do not normally like having their hair brushed. Each Ikoo comes in a silver metallic box. Now only £17.96!!