A Simple Ponytail 5 Ways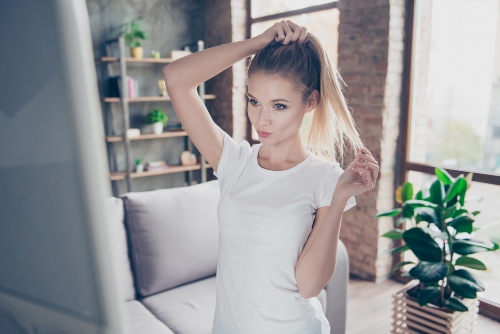 Ponytails are one of the most popular hairstyles by far, and as experts in all things hair, we completely understand why. They are incredibly versatile; for example, you can whip up your hair into a high pony to go to the gym or run down to the shops, and you look like you spent hours on your casual yet put-together 'do. Alternatively, spend a bit more time on your ponytail with some braiding or slick back mousse, and you're ready to go to a job interview or hit the town with your girls.
Although we love a ponytail for all occasions, this is a hairstyle that has stuck around since our school days, meaning, understandably, you may be getting a little tired of the same look. But that is why we're here to help!
Today, we're looking into five different ways you can spice up a simple ponytail with the help of our salon hair products.
Sleek, Slick, and Straight Up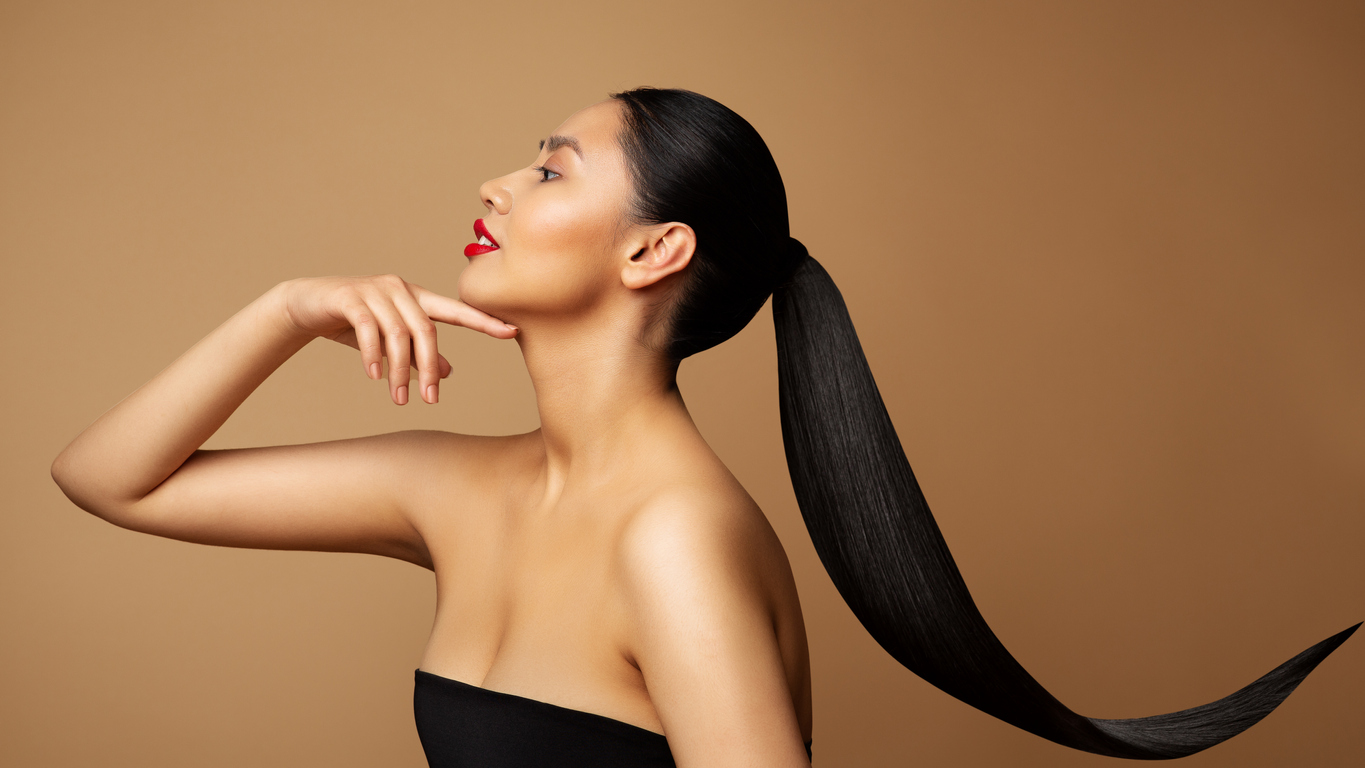 One of the most sophisticated looks on this list, the slick high ponytail is sleek, dramatic, and elegant. It's perfect for a range of activities, from meetings in the office to nights out at the club. Whatever your event, you can't go wrong with a sleek ponytail.
What's more, this look is super easy to recreate and takes very little work. For the best results, leave your hair after washing for 2-3 days, so it's easier to mould to the position you want your ponytail. Then, brush back using the Hot Tools 24K Gold Ionic Smoothing Brush for the best anti-frizz results and set it in place with a professional hair spray to ensure your 'do doesn't move until it's time for bed.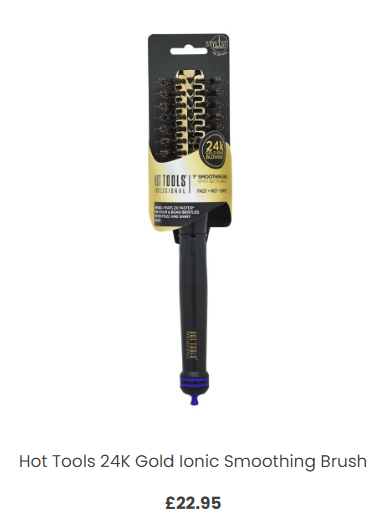 'Hair as a Bobble' Ponytail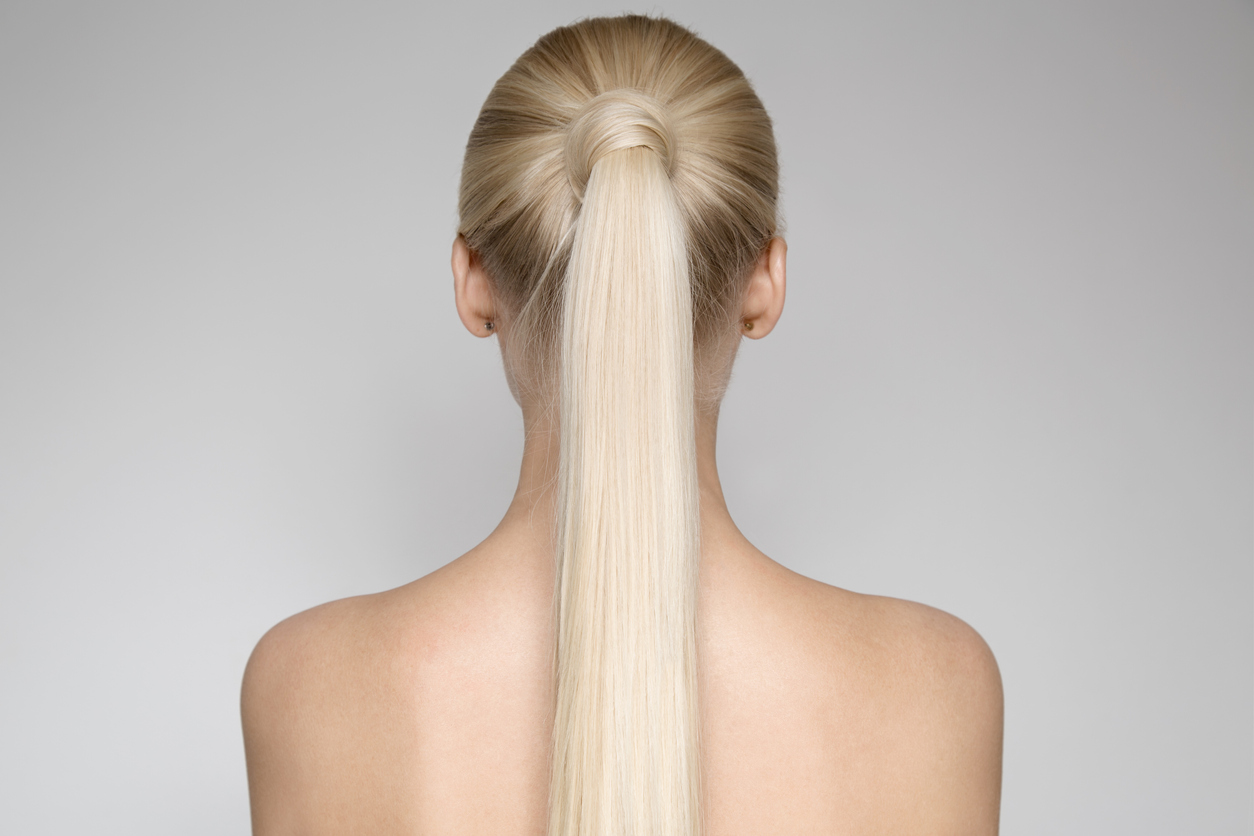 For a subtle change to the classic ponytail, choose the 'hair as a bobble' version of the traditional style. A twist on the norm, this hairstyle looks complicated and like you have spent hours perfecting it, but it takes a matter of minutes and elevates your look dramatically.
Simply take your hair into a standard ponytail, leaving a small strip of hair at the base of your head. Tie the rest into a bobble in your desired position before taking the extra strip of hair and wrapping it around, concealing the bobble. Secure with hair grips and a generous amount of hair finishing spray, and you're good to go.
Ponytail With a French Braid Twist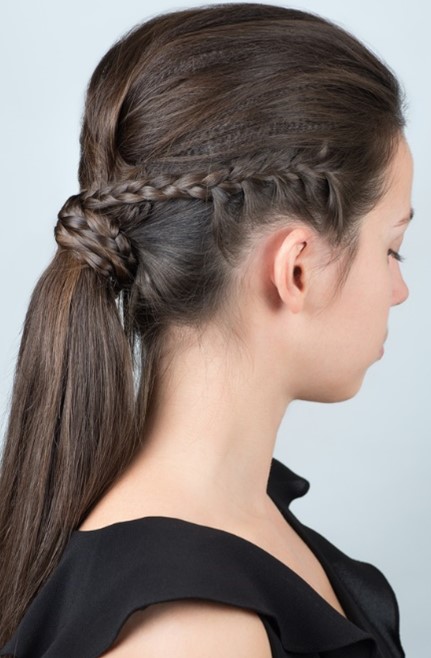 This is one for those who aren't afraid to experiment with their hair. If you've tried and tested every ponytail under the sun and still can't find your favourite, give the ponytail with French braid twist a go. This style combines French plaits and the 'hair as a bobble' ponytail. Simply take two strips of hair at either side of your head and French braid them about two inches before plaiting as normal and securing them with a clear hair elastic. Next, take the rest of your hair into a low ponytail before wrapping it around the two plaits to conceal the bobble. Finally, secure the look with hair grips and spray.
Top tip: Use the Hur Slant Iron on the crown of your head to give your hair some extra volume. Curve the straighteners near the root and smooth out on top for the best results.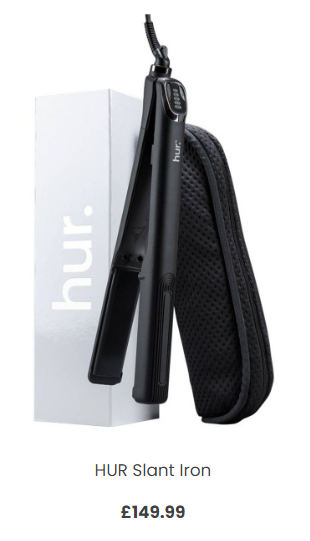 Curtain Bang Ponytail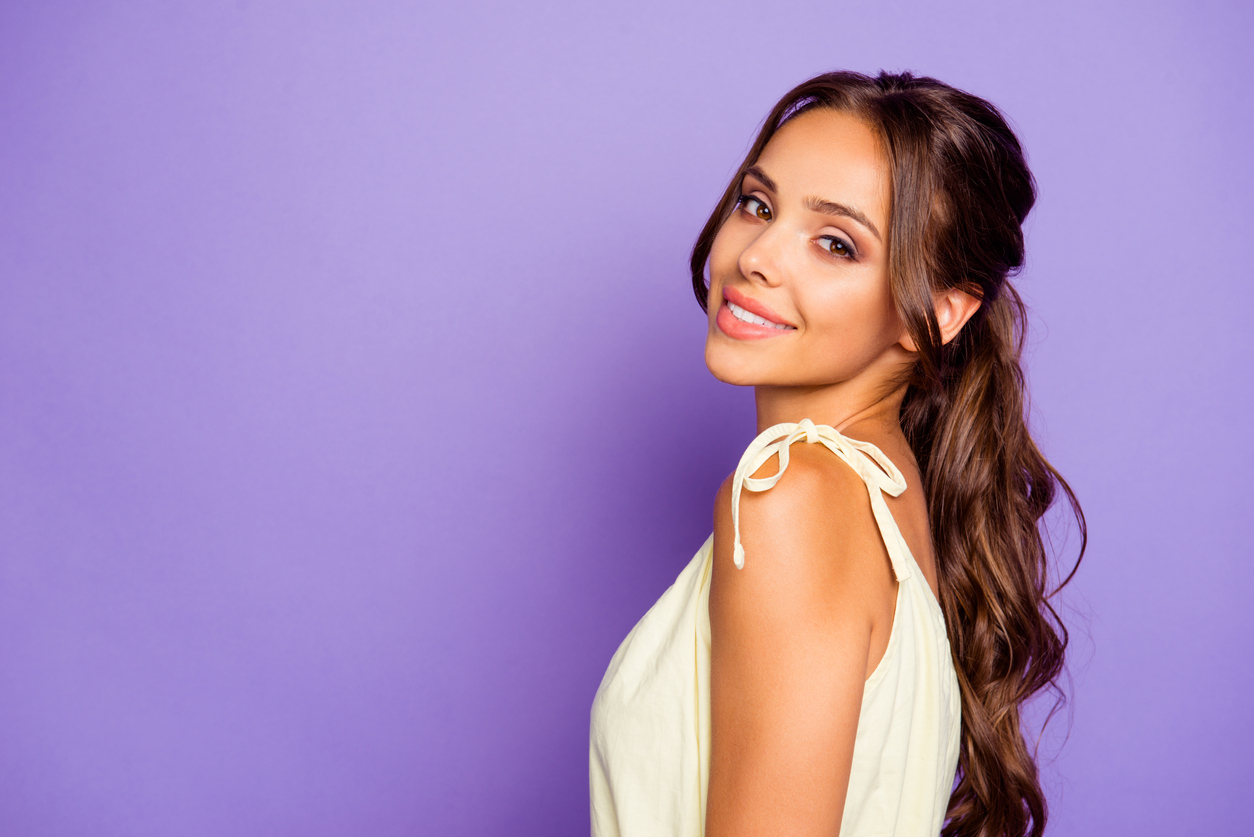 We have seen this look creeping into beauty magazines and influencer feeds for a while now, and we just can't get enough! This is a super cute take on the simple ponytail and is easy to do if you have what the experts are calling curtain bangs. These short fringe-like sections at the front of your head frame your face and elevate ponytails and buns to a whole new level. If you're not in on the curtain bang type, we recommend booking a trip to the hair salon immediately!
Low, curly ponytails look fantastic with these types of fringes, so get your hands on some professional hair mousse, such as the Moroccanoil Curl Control Mousse, to tame those locks and give your hair a curly boost.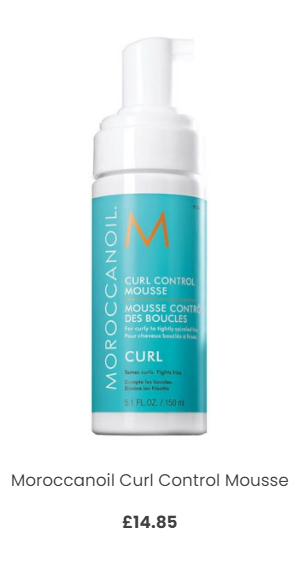 The Humble Messy High Pony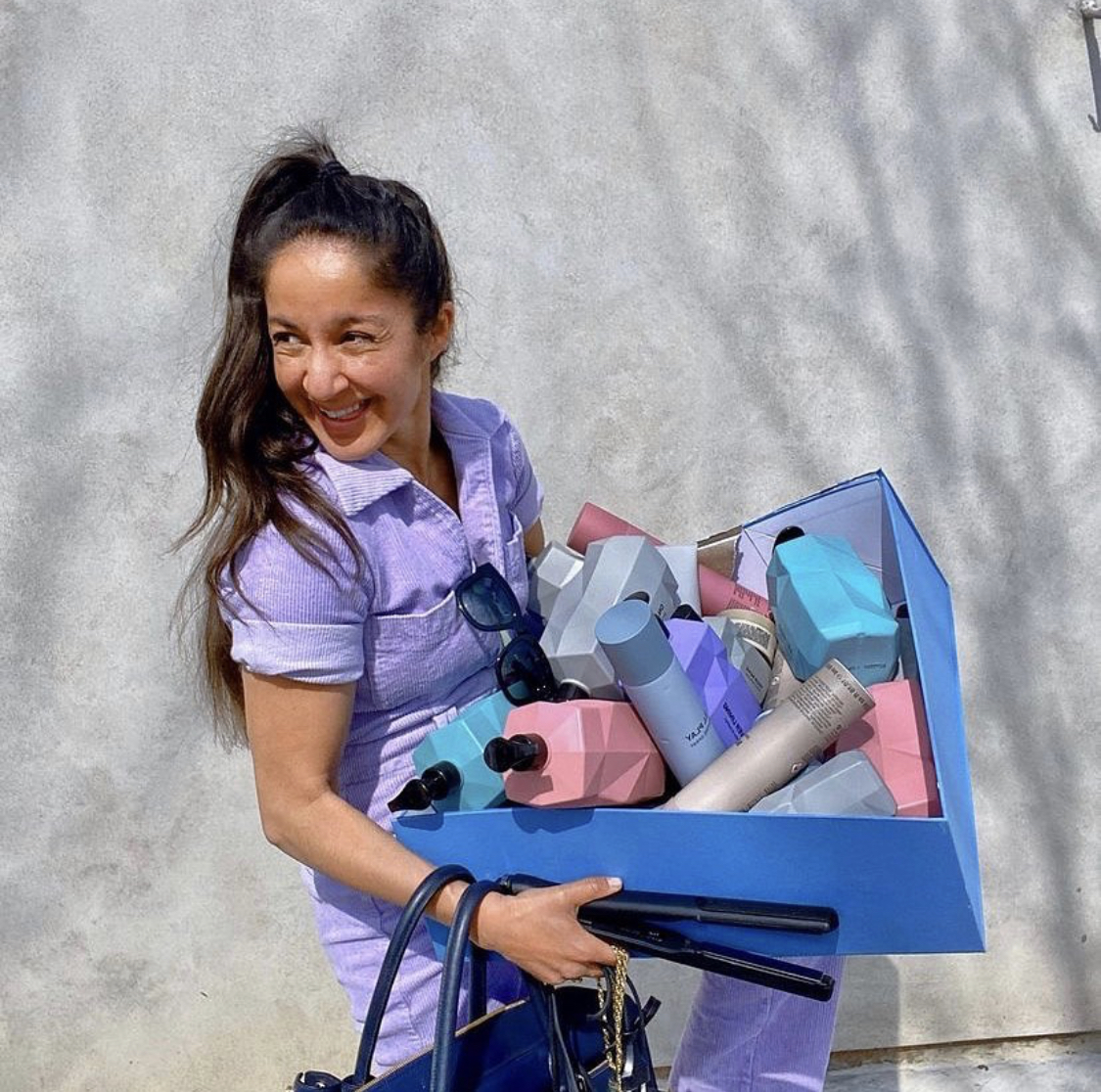 Sometimes you just can't beat the classics. So if you've spent years going through the different types of ponytails trying to find something new, why not take it back to basics and go with the humble messy high pony? This is the easiest look on the list; all you need is a bobble, a brush and some hair styling paste to give your hair a little extra texture.
Whether you're going shopping, you're off to brunch, or just lounging around the house, a ponytail is the best hairstyle for all occasions.
If you've found your new 'do on this list, please take a look through our website to find the products and tools you need to create them in the comfort of your own home. Don't forget to send us your snaps; we'd love to see your Merritts for Hair ponytails!